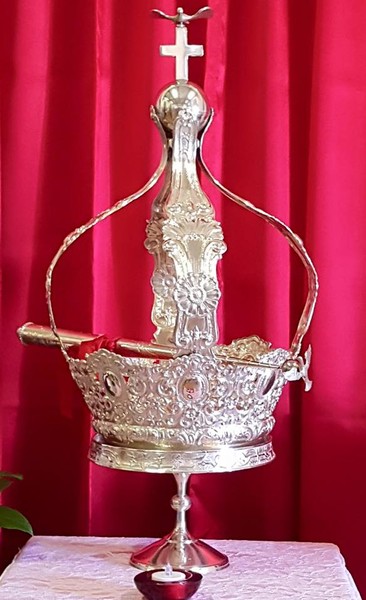 We are a small, nonprofit organization that promotes devotion to the Divine Holy Spirit in the Portuguese Azorean style. We pray, we donate to worthy causes, we carry on the traditions of the Azores Islands in California, USA. We raise funds mainly through our annual crab feed and steak dinner. With these funds, as well as with donations from our members and others, we donate to a local soup kitchen, an orphanage in Brazil and award scholarships, and more.
Events are held at St Michael's.
Contact
Maria Federle 925-455-8359
Our Lady of Help
All are invited to celebrate Our Lady of Help with IDES Portuguese Community.
August 18 & 19
Group Rosary at 7:30 pm in members' homes. Call Maria at 925-455-8359 for more information.
August 20
8 pm candle light procession while re- citing the rosary from Hall to the church, ending with Benediction in the church.
August 21
11 am Mass, procession to Hall accom- panied by the Portuguese marching band, Recreio do Emigrante Português. Chicken lunch for sale $12 for adult, $6 for children up to 12 years of age. Con- cert, auction and traditional carmesse/ white elephant game.