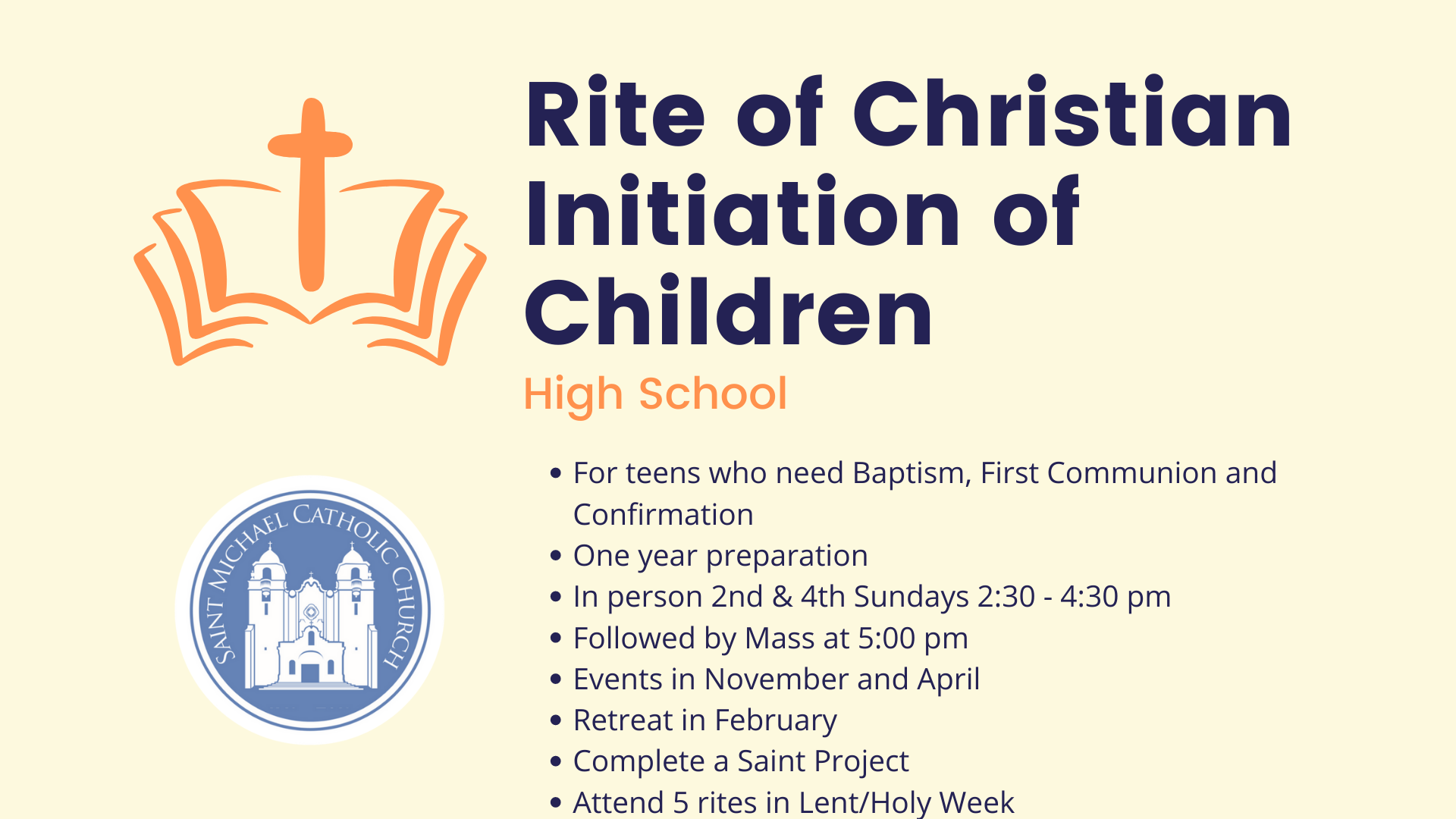 HOW TO REGISTER
Sign up below for a day to come in person to register your children: August 29-September 3 only.
Application forms will be available the week of August 22 to download online or hard copies to pick up at the parish office.
You will receive email/text reminders.
No early or late registrations will be accepted. 
Applications must include all the documents and payment.
Gather your child's birth certificate.
Gather your child's sacrament certificates. If you need a copy and they received their sacraments at St Michael's, click here. Or contact the parish where they recevied Baptism. 
Inscríbase en un día para venir en persona para inscribir a sus hijos: del 29 de agosto al 3 de septiembre únicamente.
Los formularios de solicitud estarán disponibles la semana del 22 de agosto para descargar en línea o copias impresas para recoger en la oficina parroquial.
Recibirás recordatorios por correo electrónico / mensaje de texto.
No se aceptarán inscripciones anticipadas o tardías.
Las solicitudes deben incluir todos los documentos y el pago.
Reúna el certificado de nacimiento de su hijo.
Reúna los certificados sacramentales de su hijo. Si necesita una copia y reciben sus sacramentos en St Michael's, haga clic aquí. O comuníquese con la parroquia donde recibieron el bautismo.