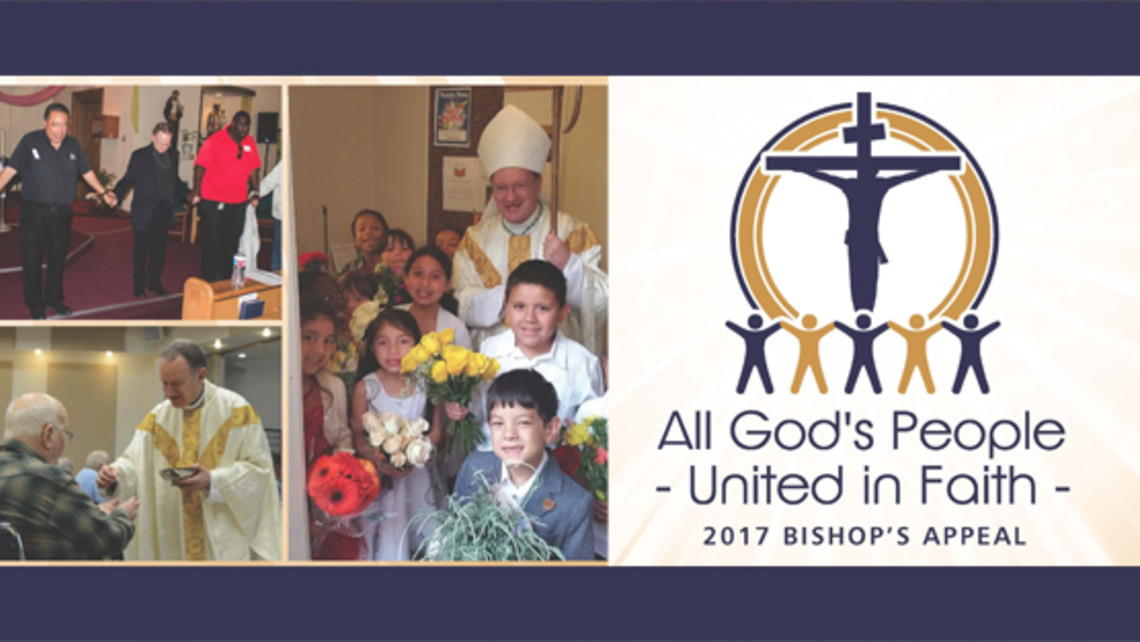 Thank you for your contributions!
For most of us, our experience of Church is at our parish.  The Church is, however, much more than that. 
We are all called in mission to serve the Church and its people through our parish, our diocese and universally.
The Annual Bishop's Appeal in the Diocese of Oakland is but one way to serve our fellow parishioners and the broader community as we demonstrate our unity as Catholics of the Diocese of Oakland.  We are asked to pray for our fellow parishioners, our clergy and leadership, for those who are served by the many ministries and programs offered by the Church, and for the success of the 2017 Bishop's Appeal.
Our parish goal is to raise $61,694.  To date, we have contributed $37,712 (61% of our goal). 
Thank you to those who have made contributions.  If you haven't made a contribution, please prayerfully consider your level of committment.
Donate online at bit.ly/BishopAppeal