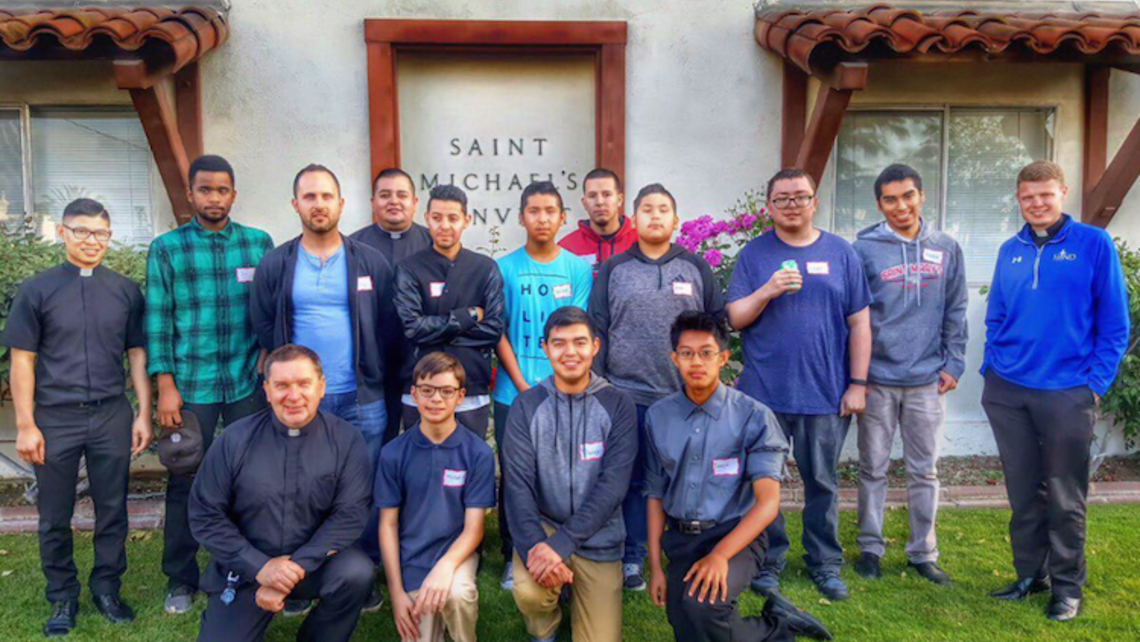 Prayers & Devotions for the week of May 21
Come, Holy Ghost, Creator blest, And in our souls take up your rest;
Come with your grace and heavenly aid To fill the hearts which you have made.
Far from us drive the foe we dread, And grant us your peace instead;
So shall we not, with you for guide, Turn from the path of life aside.
Oh, may your grace on us bestow The Father and the Son to know;
And you, through endless times confessed, Of both the eternal Spirit blest.
Now to the Father and the Son, Who rose from death, be glory given, With you, O holy Comforter,
Henceforth by all in earth and heaven.
Amen.
Prayer Requests
For the repose of the souls of Carlos Zuniga, David Wayne Combs, Marc Mattera and David Hom.
Please keep the EIGHTY-EIGHT teen confirmation candidates in your prayers.  They will receive the Sacrament of Confirmation on Tuesday.
Prayers for the young men in our parish who are discerning a call to the priesthood (pictured above)