January 31, 2018 - 10:10am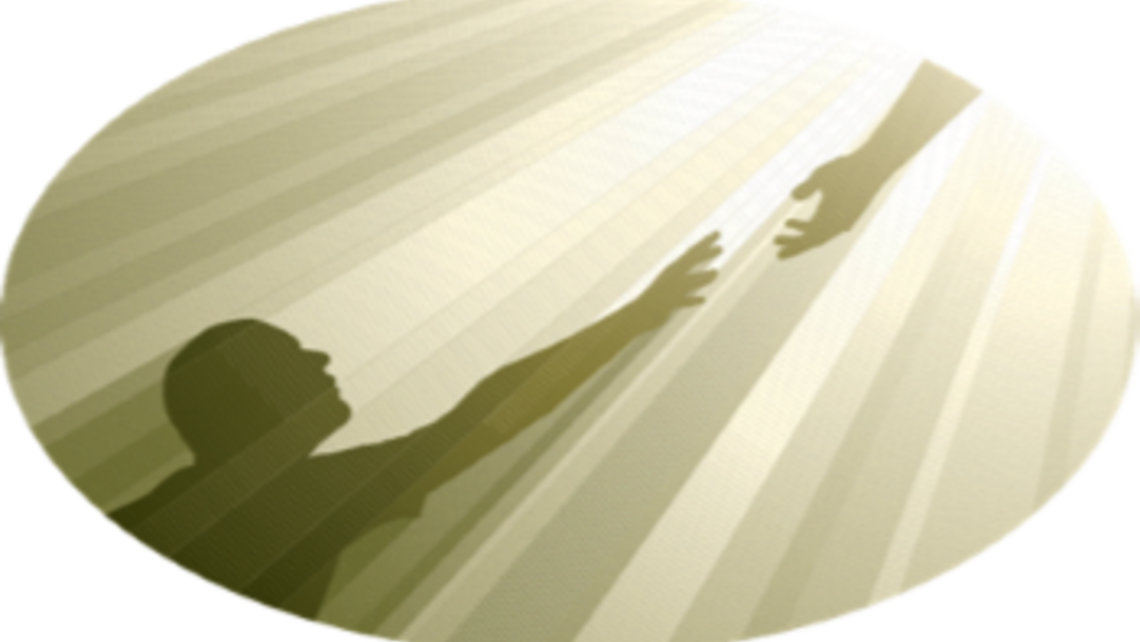 Scripture Reflections for the Fifth Sunday in Ordinary Time
There are times when the Scripture readings seem to completely contradict each other.
Today we hear Job's deep lament of his sufferings from the Old Testament, while in the New Testament we read about Jesus healing Peter's mother-in-law and the whole town of Capernaum. The first addresses profound suffering, while the second is a story of abundant healing.
This apparent contradiction draws us into one of the great mysteries of life—the meaning of suffering. How can a good God allow evil? If God desires to heal us, why does he let us suffer? The answers to these questions Christ fully discloses on the Cross. Today we will ponder this mystery briefly, but these are questions we wrestle with throughout our lives as we wait for Heaven where "every tear will be wiped away."
Though we may never fully understand suffering, we can be certain that God desires to heal us and bring value into our suffering. He sent us his only Son to suffer and die for our salvation, and through this mystery we can glimpse how suffering can make us more like him. But we first need to ask for him to heal us in our suffering. We see Jesus beginning that work today in the little town of Capernaum, and he longs to continue that same work in each of our lives.
First Reading Reflection
There are certain places in the Old Testament where we see so clearly the state of the human race without a Savior. Job is a righteous man—it is precisely his uprightness that draws the attention of God and the Adversary or Satan, leading to his trials. Despite his virtues, he is left utterly distraught by his suffering. But although distraught, he does not despair and is finally vindicated.In the face of the mystery of suffering, Job can do but one thing. We are told when he first hears of the deaths of his children that he "fell upon the ground and worshiped" (Job 1:20, RSV). The scene of Job worshipping in the midst of his mourning is striking. Indeed, he must have been the most righteous man on earth.
Throughout his trials, Job complains of his innocence and even curses the day of his birth, but he does not curse God. He recognizes to some extent that the significance of suffering is not lost in the mystery of God's sovereign providence. And in the end, God does not upbraid Job for protesting his innocence—he was righteous after all—but for the shallowness of his complaints. God does not say to Job, "You are too small to complain to me," but, rather, "What you are complaining about is bigger and deeper than you are." How much deeper will remain undisclosed until Christ comes and embraces the whole of human suffering.
Second Reading Reflection
Much of the human condition remains the same even after the coming of Christ. Just as Job in our First Reading refers to the days of our life as like those of a hireling and even a slave, so Paul compares himself to a slave in the service of the Gospel. Life is still a valley of tears, and there are still hardships to be faced. In fact, St. Paul's hardships were likely considerably increased by his "obligation" to preach the Gospel. Had he remained a Jewish rabbi, he may well have had comfort, prestige, and a place among the great ones of his people. Instead he makes himself "a slave to all so as to win over as many as possible" to the Gospel of Jesus Christ.
One thing is markedly changed, however, after the coming of Christ. Suffering, especially when undertaken for the love of God and for the Gospel, can carry with it a tremendous joy. Paul says to the Colossians, "I rejoice in my sufferings for your sake" (1:24). So, even though Paul pictures himself in our reading as a slave who works for a later share in the Gospel's blessings, he is blessed by the very gift of himself to Christ, even in the present.
Gospel Reading Reflection
It is hinted at in the very beginning  of Mark's Gospel that Jesus passed his authority on to the Church because Jesus made Capernaum his new home. Capernaum is Peter's city and Jesus, after leaving the synagogue which was the scene of last week's Gospel reading (in which he cast out a demon), goes "immediately" (RSV) to Peter's house. If we remember that Mark is writing for Gentiles, the very phrase, "And immediately he left the synagogue and entered the house of Simon" suggests the course that the followers of Jesus are themselves going to follow. They too will leave the synagogue and enter Peter's house: the Church. It is significant, too, that Jesus spends the first Sunday recorded in the Gospel curing the afflicted and casting out demons within Peter's house.
Christ still teaches, heals, and lives in Peter's house, the Church. He still makes his home, his headquarters, in Peter's city—now Rome, rather than Capernaum. The old adage still holds true that the Church of Christ can be found wherever Peter is. We can see that the roots of that ancient proverb are clearly found in Scripture. In short, the authority exercised by Christ, which so amazed the people of Galilee, is still being exercised in the Catholic Church.
Discussion
Christianity isn't a faith based merely in a set of rules or principles. God is not some unknown and abstract Spirit. The Catechism tells us that "at the heart of catechesis we find, in essence, a Person, the Person of Jesus of Nazareth, the only  Son from the Father ... who suffered and died for us and who now, after rising, is living with us forever (CT 5)" (426).
This is important to remember when we start to learn about specifics of the Gospel message. When we say Christ came to heal the broken-hearted, it's not just a nice thought but a deep reality. Jesus Christ is a real Person with a real mission. When we pray, we encounter this Person. Real things happen in prayer.
Call to mind the intimacy the Apostles had with Jesus. Ponder your own day-to-day relationship with God. When you pray, how do you imagine God? Are you able to talk to him as a friend? What are some ways that you can grow in intimacy with the Lord and welcome him into your home?
Jesus tells us something by making his home at Capernaum, which means town of comfort. Even in the midst of our time in exile in this world, Jesus comes to comfort us and give us the hope of Heaven. Our comfort is that Jesus died and rose for us, so we are able to go to Heaven with him if we so desire. This should give us great hope!
Ponder the great needs in your own life. Try to think about them from a "heavenly perspective"— with a hope in Heaven that will give you the strength to endure the present. How does this perspective change the way you suffer? How can you allow Jesus to comfort you with this hope more consistently in your daily life?
For additional understanding, please watch the short Opening the Word video at FORMED.org
Need access to FORMED?  St Michael Parish has purchased an annual subscription for you!  Simply go to StMichael.Formed.org to register free.