January 11, 2018 - 9:30am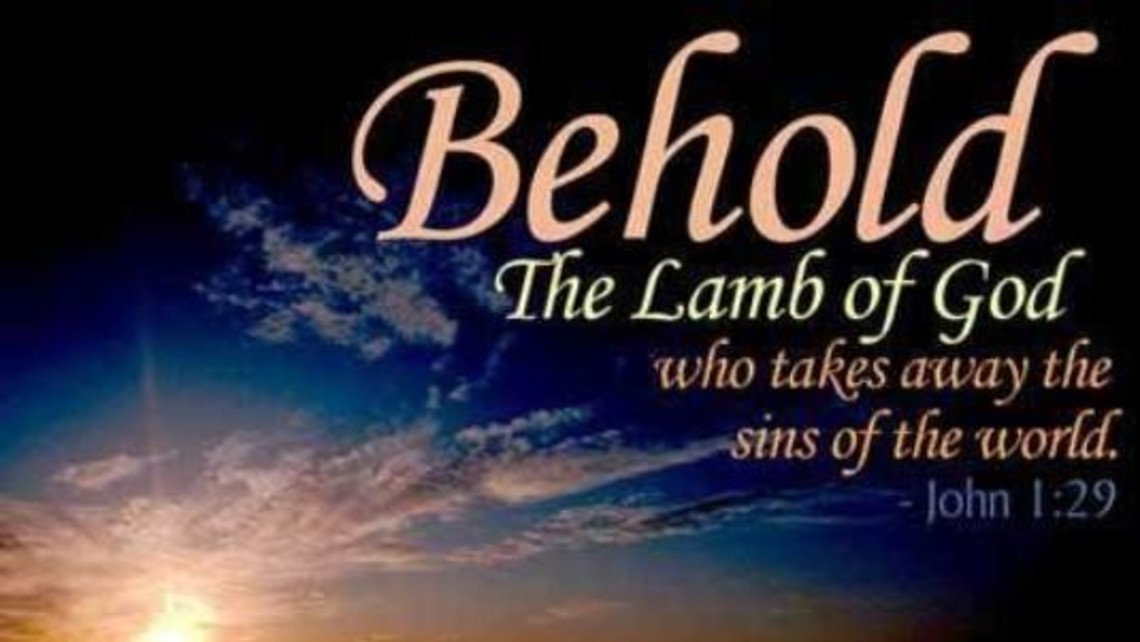 Reflection for the Second Sunday in Ordinary Time
Have you ever wondered why God seems to stay so hidden from us?
As a Christian trying to live a life of prayer, sometimes it can seem like God doesn't want to be known at all. Or maybe it can even seem as though God just doesn't exist.
But God does exist—and he longs to be known! But God draws us to himself more mysteriously. We get two great examples of this in today's readings. First, when God is calling Samuel, it takes Samuel three times before he finally realizes God is speaking to him. And in the Gospel, Jesus simply tells his disciples, "Come and see."
"Come and see." This is the method of God. He doesn't just want to give us answers, but to live life with us. When the disciples follow Christ, the Gospel says that they "stayed with him." When we stay with God, we can begin to hear and see clearly, and begin to find him in the quiet of our hearts.
First Reading Reflection
This reading from 1 Samuel is often used for Masses which celebrate the taking or renewal of religious vows and continues to  touch  the  hearts  of  religious  brothers  and  sisters      who have heard it read at their ceremonies of profession. The story of the  call of Samuel has become a standard depiction of God's call to us all.
God's call comes to Samuel three times, perhaps to show its divine origin. The first two times the young Samuel, who hasn't heard the Lord's voice yet, goes to Eli thinking that the old priest is calling him. After the second call, Eli realizes that the Lord is speaking to the boy and instructs him to answer, "Speak, Lord, for your servant is listening." Responding in this way, Samuel is given a prophetic message by the Lord for Eli, and Samuel's vocation as a prophet is underway.
This reading reminds us of the importance of readiness in responding to God's call. Samuel speaks the phrase "Here I am" four times in this passage, demonstrating his eagerness to serve—and he is eager both to serve Eli, the representative of God, and God himself. This can also teach us the importance of obedience to the Church in responding to our vocational call.
Second Reading Reflection
1 Corinthians 6:13c–15a, 17–20
"The body is not for immorality, but for  the  Lord,  and  the Lord is for the body." St. Paul is not just telling the Christians of Corinth to behave: rather, he is informing them of the dignity of the body which God has bestowed on it. The next line refers to the resurrection of the body as a proof of this dignity: "God raised the Lord and will also raise us by his power." The dignity of our bodies is made clear by their heavenly destiny. Unlike anything else on this earth, our bodies will be glorified by God to participate in the life of Heaven.
A Protestant minister, after attending his first Catholic Mass, remarked to a friend, "Now I know why God gave me a body!" Our bodies are for the worship of God. Jesus himself offered the perfect act of worship to the Father by offering his Body on the Cross. Therefore, sins against the body, like fornication, are evil, not because sexuality is bad, but because our bodies are holy! They are "for the Lord," as St. Paul says. It should not be surprising, then, that our vocations (those ways in which we live out our commitment to the Lord) should have a bodily component. Chastity, that singular offering of one's whole self to Christ, the Church, or to one another, is the bodily expression of the singularity of our devotion to God. By chastity—celibate or married chastity—we live out our common Christian vocation as temples of the Holy Spirit.
Gospel Reading Reflection
The place of this meeting is "Bethany across the Jordan," where John was baptizing. This is thought to be the place where the Israelites crossed the Jordan into the Promised Land under the leadership of Joshua. Now under the leadership of a new Joshua, which is the Hebrew form of the name Jesus, Israel is about to cross to the shore of a new Promised Land, the eternal Promised Land of Heaven.
Jesus, upon meeting the two disciples asks, "What do you seek?" (RSV) or  "What are you looking  for?" (NAB).  This is similar to the question that Jesus will later ask those who come to arrest him in the Garden of Gethsemane and Mary Magdalene when she first meets the resurrected Jesus. But instead of answering directly, they answer Jesus's question with another question: "Where are you staying?" The word stay used here is from the Greek meno, and means to "abide" or "dwell." It is used again and again by Jesus at important times to describe the way in which he will remain with those who follow him.
Jesus answers simply: "Come and see." In response to Jesus's invitation, the disciples "went and saw where Jesus was staying, and they stayed with him that day." We may learn from this that by faith, a disciple will remain in the Lord and the Lord in the disciple.
Discussion
Today let's turn our gaze to the Lord and meditate on his desire to be in a relationship with us. How is he speaking to us in our daily lives? This matters not only for the big questions in life, but also for learning how to have a living relationship with the Lord where we can hear his voice and respond.
As you watch the short Opening the Word video available at FORMED.org, ponder how the Lord could be communicating with you in small ways every day.
When we work to hear and to see spiritually, we begin to see that God longs for an intimate friendship with us. Listening for God isn't just about figuring out his will and doing what he tells us, but about living a life of friendship with him and responding to his love out of love for him. When speaking of prayer, St. Alphonsus Ligouri encourages us to "acquire the habit of speaking to God as if you were alone with him, familiarly and with confidence and love, as to the dearest and most loving of friends."
When you are speaking to God and listening for him, do you think of him as a friend? Do you find it difficult to know if it's his voice? When has it been difficult to respond to what you thought he was asking? How could seeing his call as coming from a friend help you?
When has God spoken to you through events in your life? Can you think of specific people through whom God speaks into your life? When have you been able to be God's voice to someone else, like Eli to Samuel?
Need a FORMED account? St Michael Parish has purchased one for you! Register today, and get free, unlimited access to Catholic movies, programs, audio talks and eBooks.