February 7, 2018 - 3:45pm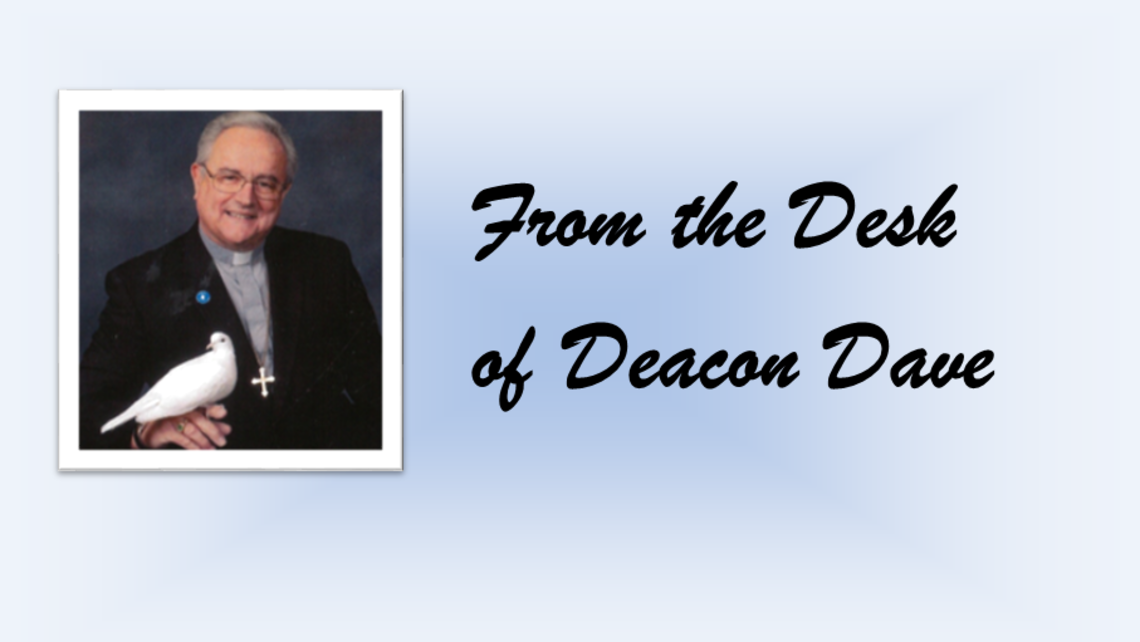 A Message from Deacon Dave
As the season of Lent begins on Ash Wednesday, February 14th, we are encouraged to take up the traditional Lenten practices of prayer, fasting and giving of alms. 
This is a time for an all-around tune-up of our relationship with Jesus!  There are many opportunities at St Michael's to fully take part in the season of Lent. 
Ash Wednesday
Pick up your free gift, the inspirational book by Allen Hunt  Everybody Needs to Forgive Somebody. Read it this season with a friend!
Soup Meal
Join us on Ash Wednesday in the Hall for a free soup meal sponsored by our Knights of Columbus from 4:30 pm to 7:30pm.
Parish Lenten Mission
This year, we will focus on the Sacrament of Reconciliation, using the excellent program FORGIVEN.  It will be a 3-night study and discussion group either in English or Spanish.  See the upcoming events page for details.
Reconciliation Service
Our Parish Lenten Mission will culminate with both our English and Spanish communities coming together for a bilingual Reconciliation Service on March 6th at 7:00 pm in the Church.
The Little Black Books
Pick up after Mass the traditional book of daily meditations and prayers.
Rice Bowls
Catholic Relief Service provides the little bowls for us to use in alms giving during the Lenten Season.  It is a great way to help the less fortunate and poor of the world.  Pick up one after Mass.
Stations of the Cross
Join us in the church at 7 pm on the Fridays of Lent for Stations in English.  Stations in Spanish will be on Wednesday nights at 7 pm.
Eucharistic Adoration
Make a point to spend regular, personal visits with Jesus in our chapel.
Daily Mass
Consider celebrating an extra Mass: Monday-Saturday at 8:30 am followed by the Rosary in the Chapel. 
Pray for Catechumens
Catechumens are those who are preparing for Baptism at Easter Vigil. 
God sees us with eyes of Love.  Let us purify our souls during this season of Lent.    
Deacon Dave Rezendes
Pastoral Administrator