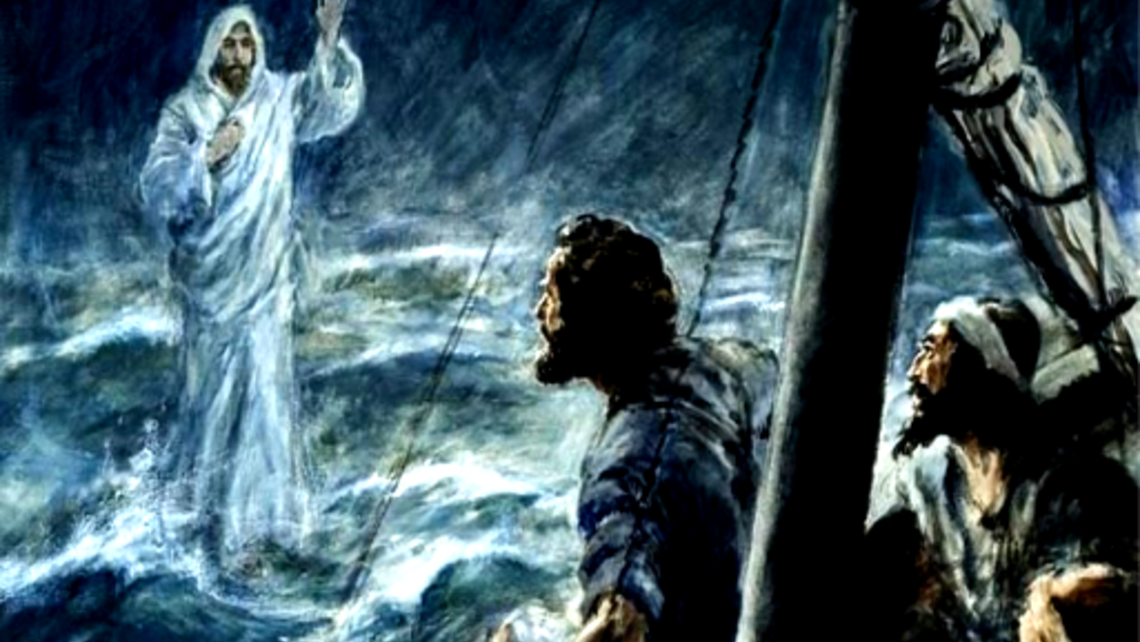 Imagine you are with the disciples seated, or perhaps fearfully lying in the stern of the boat.
You see a ghostly image coming toward you and at first you are not sure who it is. Suddenly you realize it is Jesus when he says, "Take courage, it is I; do not be afraid." Jesus then bids you, like he did Peter, to come out onto the water and walk with him. What would you do? How would you feel about leaving the boat? Would you take Jesus up on the invitation?
Resolution
Prayerfully consider how Jesus may be wanting you to "get out of the boat" and give up control by entrusting something in your life to him. Ask Jesus to help you surrender that to him with confidence, remembering what he told the Apostles: "Take courage, it is I; do not be afraid."
Parish Prayer Requests
Prayers of thanksgiving for Shirley Garcia on her 90th birthday and for Phil & Andrea McCarthy on their 46th wedding anniversary.
Yunuen Guadalupe Garcia, age 15, daughter of Knight of Columbus, Ricardo Garcia, who is recovering from brain surgery.
For the repose of the souls of Mary Vinh Thi Dinh and Paul Harrison.
Please send your prayer requests to Prayers@StMichaelLivermore.com