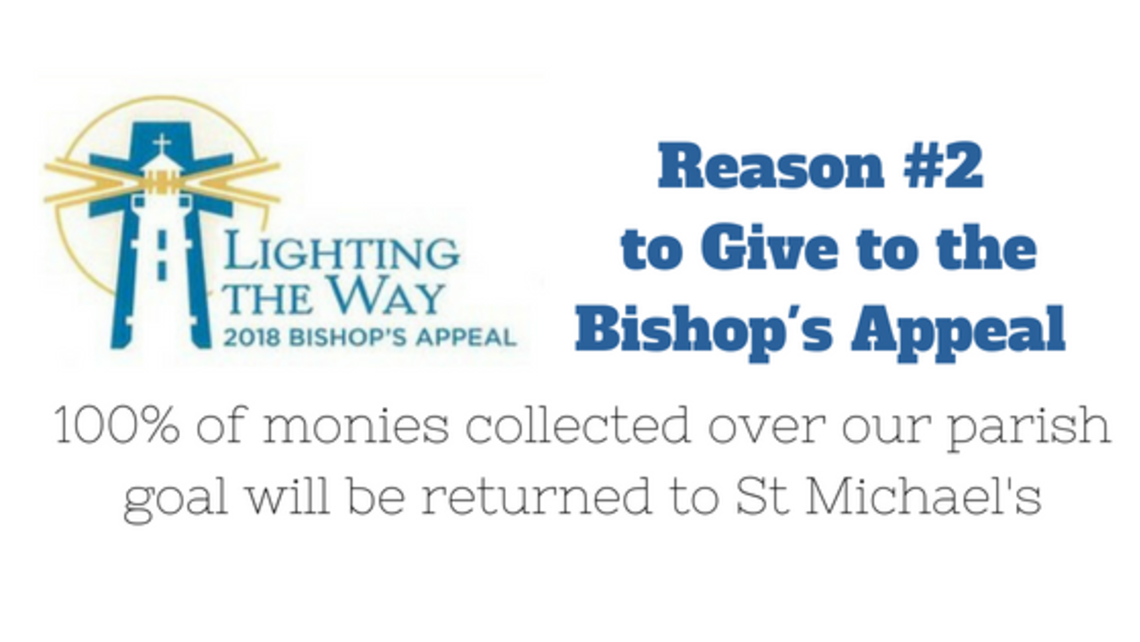 Money Over Goal Comes Back to St Michael's
When it comes to the Bishop's Appeal, it's okay if we are over-achievers! 
If we collect more than our parish goal, all of the surplus will be returned to St Michael's.
So far, 79 parishioners have contributed $12,920 toward our parish goal of $77,500.00.
Percentage Reached: 30.04%
Will you help us meet our goal?
 or by sending a check to St Michael Parish, 458 Maple Street, Livermore, CA 94550.