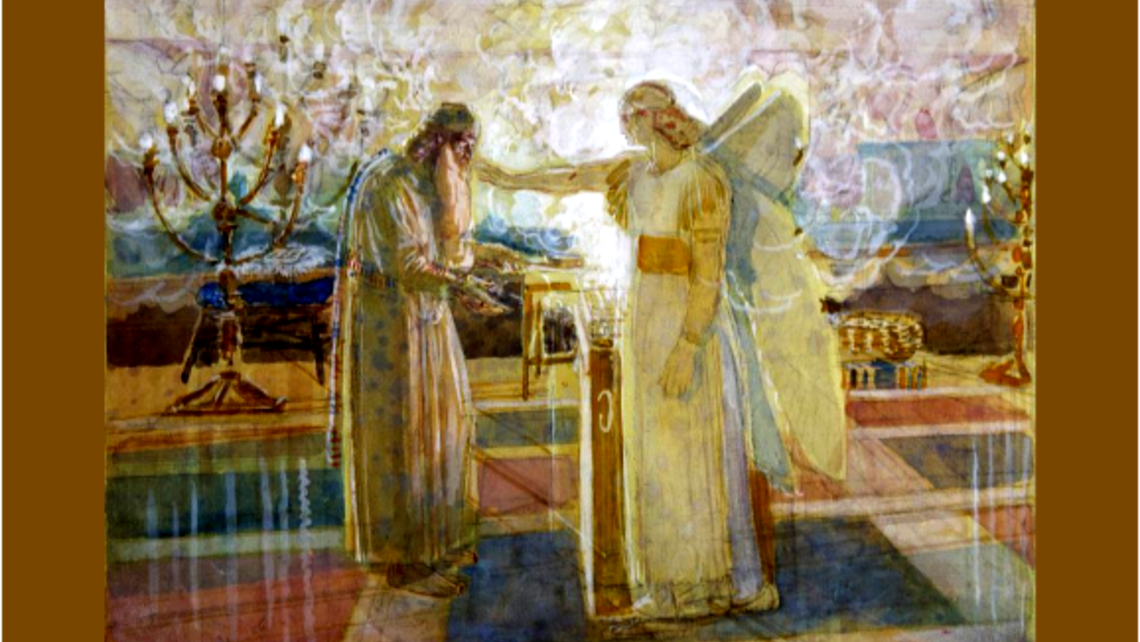 Prayer Meditation for the Nativity of St John the Baptist
On this day when we celebrate the birth of the last prophet of the Old Testament, we can examine our own hearts and our typical response to God's Word in our lives.
We all struggle with fear, but that fear closes our hearts to God and prevents him from using us as his instrument for good. We're called to grow out of this fear and into greater receptivity. With God's help, we can respond with the help of grace, like our mother Mary.
Prayer
Return to the Gospel story for this week. Recall that fear consumes Zechariah, and he doubts the words of the angel Gabriel. He ultimately doesn't trust that God can do as the angel says. He is afraid that God is not a good God and won't keep his promise concerning his wife Elizabeth giving birth to a son.
Take the word that comes to mind and reflect on what it means to you personally. For example, the phrase spoken by Gabriel to Zechariah, "Do not be afraid," might have stuck out to you. Ask yourself what this means in your own life. Is there a place of fear in your heart that is keeping you from trusting the Lord? Try to name it and bring it to the Lord. Cast your fear into the light, and ask him to give you the gift of faith and receptivity in place of your fear.
Resolution
In the Annunciation to Mary, she responds to the Lord with her profound fiat, "May it be done to me according to your word." We are called to imitate these words of deep trust in our own lives. As we learn to hear God's voice, we must also ask for the grace to respond with wonder and receptivity as Mary did.
This week, make a commitment to listen closely for God's voice in your heart. When you recognize his voice, try to respond like Mary, "May it be done to me according to your word." How will you try to listen for God's voice more closely this week?