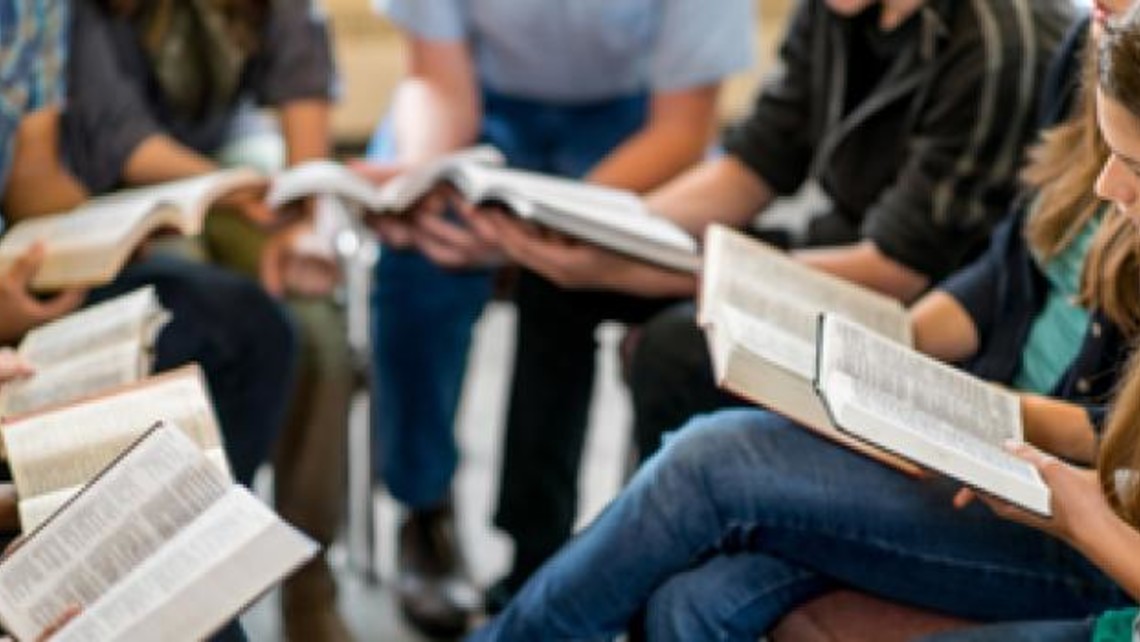 Date:
Sunday, April 23, 2017 (All day)
Small discipleship groups of four to eight people who meet regularly in each others homes (or at restaurants or parks or online!) are the key to growing closer to Jesus.  
In your discipleship group, you may work through a Bible Study or faith study program.   But more importantly, you will support each other, study together, pray together and encourage each other in living We will place you in a group, or you and your friends can form a group.  Meetings take place in parishioners' homes and will start in early May.  Studies range from 5 to 24 weeks. Participants follow the assignments given in the workbook, then gather with the group for discussion and to watch the lecture video. Contact Grow@StMichaelLivermore.com.
Studies available inlcude a program on the  Blessed Mother, the Mass, the Gospel of John or a tour of the entire Bible.
Register Now
by April 23 at StMichaelLivermore.com/Discipleship.