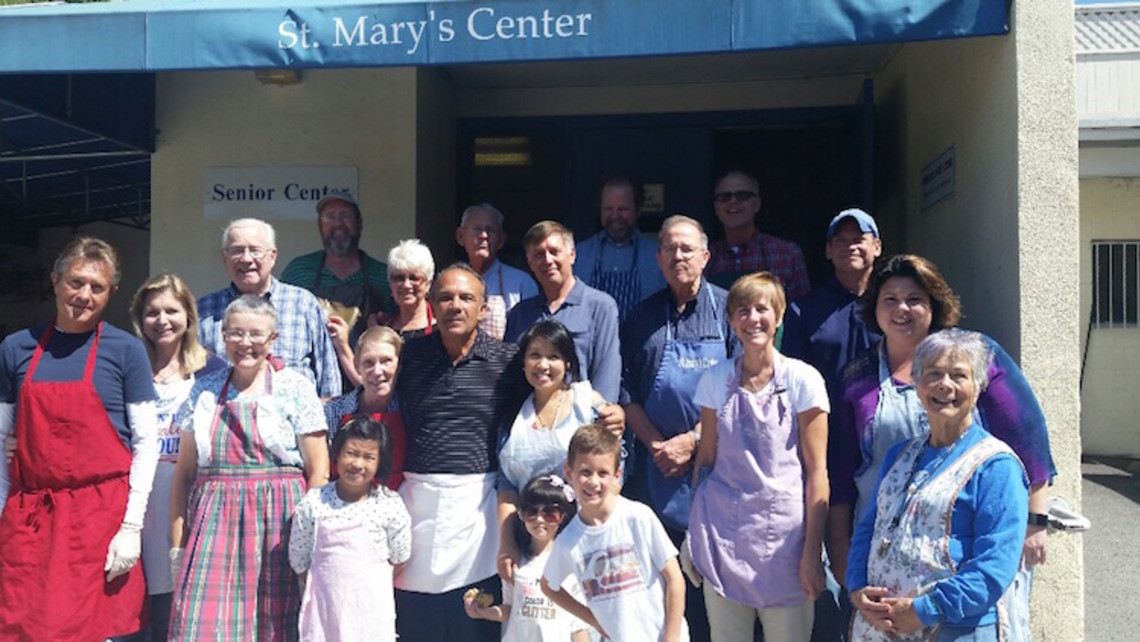 Date:
Sunday, January 7, 2018 (All day)
Location:
St Mary's Center, Oakland
St Michael parishioners will prepare and serve dinner for very low income and homeless seniors at St Mary's Center in Oakland on Sunday, January 7.
We lovingly prepare a delicious home-cooked meal, serve it with joy and care and provide extra for St Mary's Center's daily mission.
Would you like to help prepare, cook and/or serve? Contact Lisa Malone at 925-455-0508.
About St Mary's Center
At St Mary's Center, we are a community of hope, justice, and healing that serves at-risk seniors and preschoolers in the heart of Oakland. We strive to improve their quality of life through counseling, shelter, nutrition, advocacy and social support. Join us!