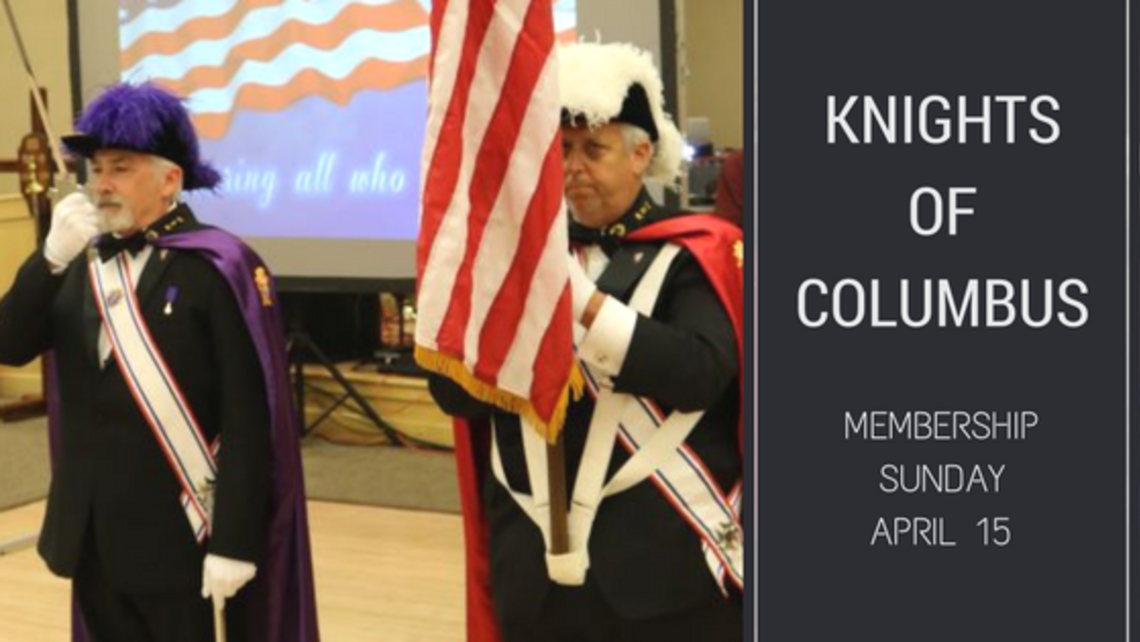 Date:
Sunday, April 15, 2018 (All day)
Our Knights of Columbus serve our Church and community. 
They demonstrate their faith through actions and encourage their families and others to do the same.
There will be a parish membership drive on Sunday, April 15  Please consider joining our council and working with good men serving God in Livermore.
Contact Jim Shirley for information at: 925-518-1189 or thean@comcast.net