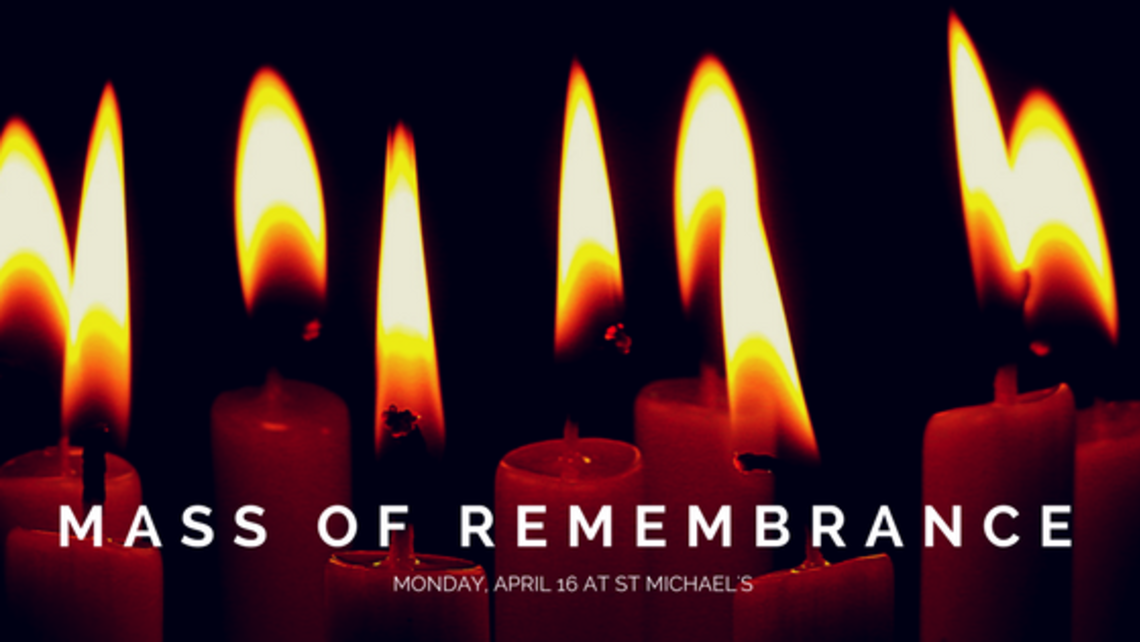 Date:
Monday, April 16, 2018 - 6:30pm
The Mass honors the memory of those who have passed before us
Our quarterly bilingual Mass of Remembrance will be Monday, April 16th at St Michael's 6:30 pm.
Bring a small framed photo of your loved ones to place before the altar during Mass.  This Ritual of Remembrance invites you to come forward with a rose, light a candle. Roses and candles are provided. This Mass is offered by the Grief Support Ministry of St. Michael and St. Charles.  All are welcome.