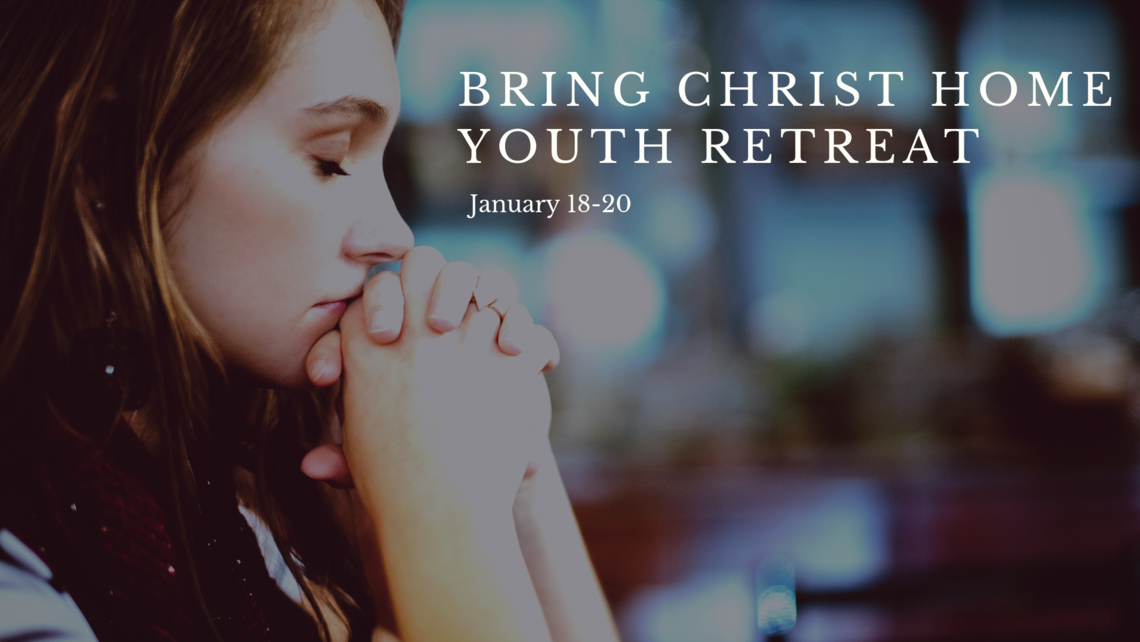 Date:
Friday, January 18, 2019 - 6:00pm

to

Sunday, January 20, 2019 - 12:00pm
Youth of St Michael's and St Charles, ages 14-18 are invited to get away celebrate the Life of Christ and enhance our personal relationship with Him.
This year's focus is Bringing Christ Home! We want to give participants an opportunity to witness and experience Christ through gospels, witness talks and several skits.  The hope is that our youth will share Him with others once they return home.
Encountering Jesus from the Annunciation, to His death and resurrection, this weekend is filled with engaging prayer, reflection, action and fellowship, all in the name of Christ.
When:  January 18-20
Where: Camp St. Francis, 2320 Sumner Ave., Aptos, CA 95003
Cost: $150 per person (includes: retreat center rental, supplies, most food supplies for meals and breaks.)
What to bring: Warm comfortable clothes for the weekend, Jacket/ sweater and headwear, Sleeping bag and pillow, Toiletries (deodorant, shampoo, tooth brush, personal needs, etc., Snacks to share (water, juice, crackers, cookies, chips, etc.), Any necessary medication.
Dates & Deadlines
Jan 6: Mandatory parent meeting at 4:00 pm
Jan 7:  Forms & payment due
Jan 18: Drop off at Camp St Francis at 6:00 pm
Jan 20: Pick up at St Francis at 12:00 pm
Contact: Joseph Garcia at 925-667-4093 or Youth@stmichaellivermore.com