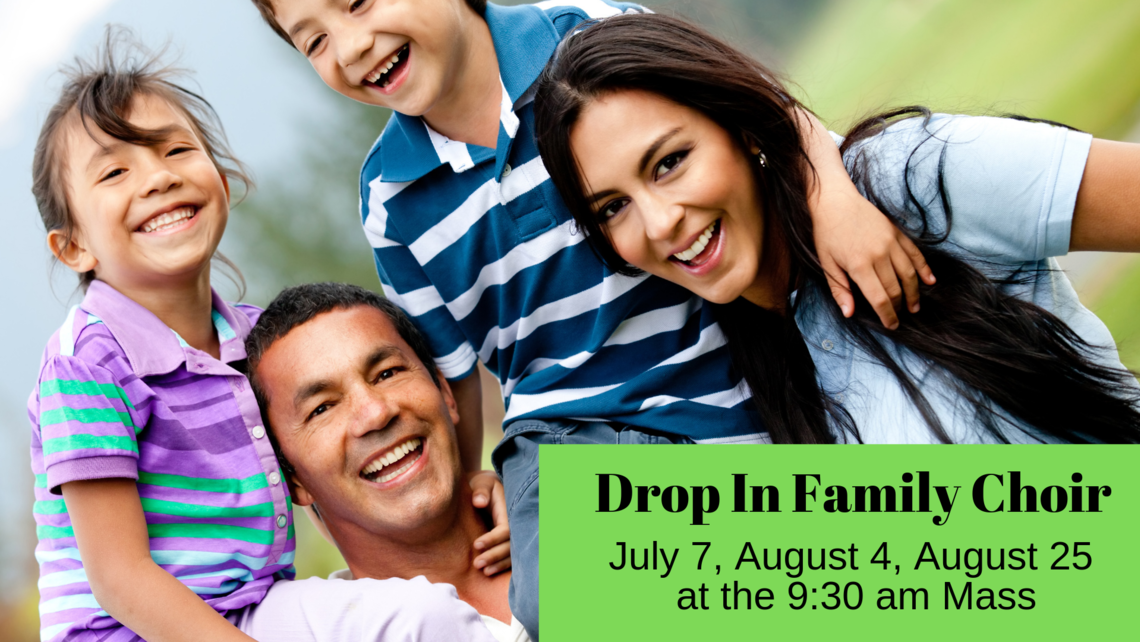 Date:
Sunday, July 7, 2019 - 9:00am
Location:
Chruch, at the 9:30 am Mass
Come make a joyful noise unto the Lord... as a whole family!
July 7, August 4, August 25 at the 9:30 am Mass (arrive 30 min early)
The Family Choir is a drop in choir for families - parents and children are invited to come together. No evening rehearsals, but we will meet in the music practice room in the Convent at 9:00 am for a quick review the music.
Looking forward to seeing you!