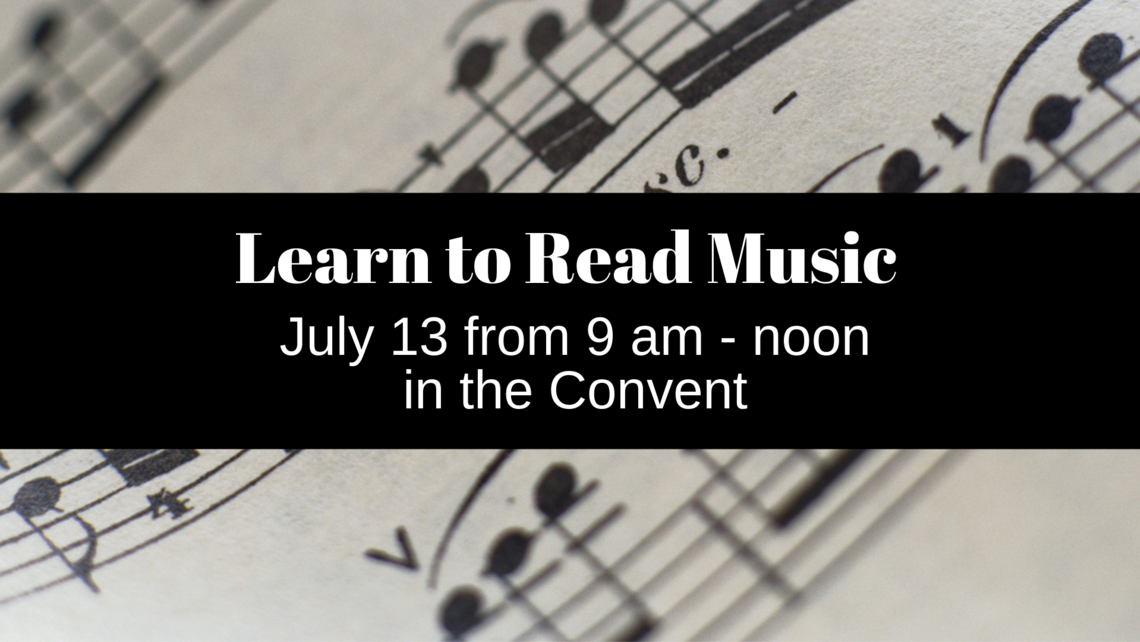 Date:
Saturday, July 13, 2019 - 9:00am
To many people, reading music is an intimidating, mysterious activity. But it doesn't need to be!
It's actually quite simple, once you understand the secrets behind it.
Please join us for a fun, informative time spent learning the basics of reading music. We'll learn about the different types of notes and basic counting and different symbols used in sheet music (example - # is not a "hashtag" in music).
There is no charge for this class, but in order to make sure we have adequate materials and refreshments are available for all, reservations are required.
Please contact JaNet Hancock, Director of Music Ministries, at 925-292-5071 or via email at Music@StMichaelLivermore.com today to reserve your spot.