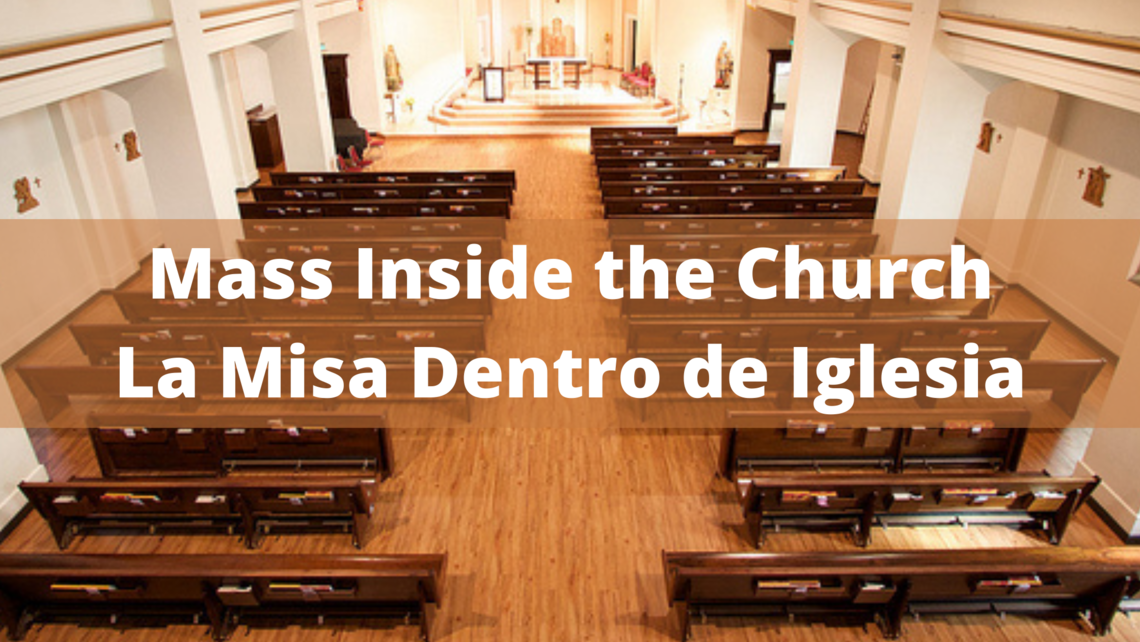 Date:
Repeats every week every Sunday and every Monday and every Tuesday and every Wednesday and every Thursday and every Friday and every Saturday until Tue Nov 17 2020.
Friday, October 23, 2020 - 6:45am
Mass in English
Space is limited to 100 people.
First come first served.
Face covering required.
La Misa en Ingles
El espacio está limitado a las 100 primeras personas.
Se requiere cubre bocas.