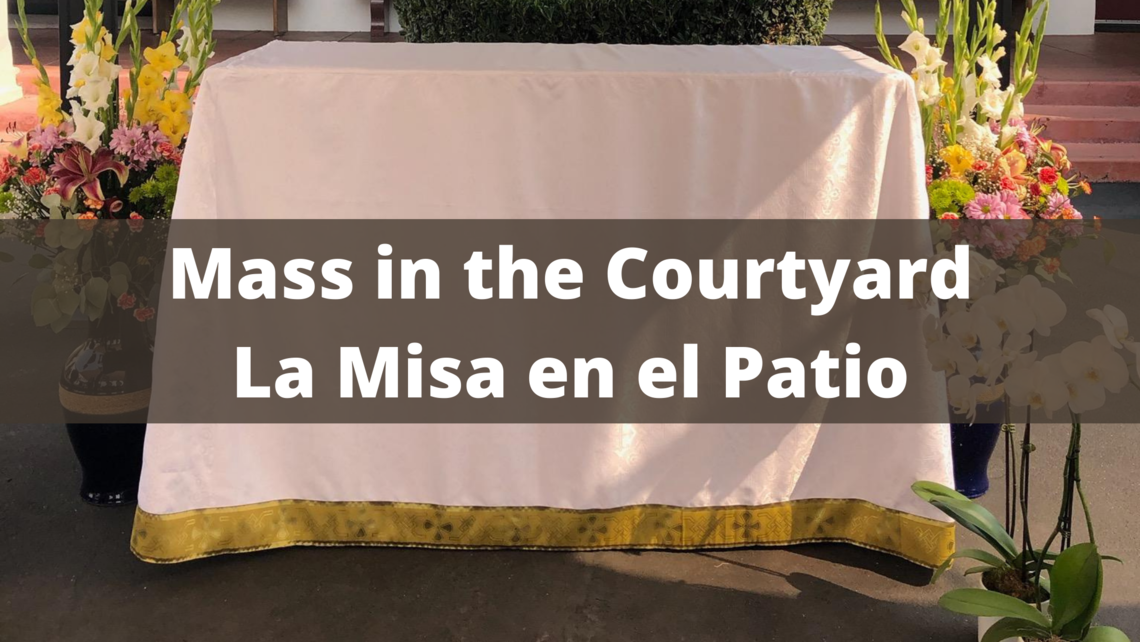 Date:
Repeats every week every Monday and every Tuesday and every Thursday and every Friday and every Saturday until Thu Oct 22 2020.
Thursday, October 1, 2020 - 8:30am
Bring your own chair and wear a face covering / Traer tu propia silla y usar cubrebocas.
Sit at least 6 feet apart from people who are not in your household / Sentarse al menos a 6 pies de distancia de los que no vivan en tu hogar.
Monday - Saturday / Lunes - Sábado
October 1 - 25
8:30 am Mass in English Misa en inglés 
(Rosary begins at 8:00 am)
Wednesday / Miércoles
October 1 - 25
8:30 am in English / Misa con la escuela en inglés
5:00 pm in Spanish / Misa en español
Sunday / Domingo
6:45 am, 8:00 am (Latin / Tradicional en Latín), 9:30 am, 11:00 am, 12:30 pm (español), 5:00 pm