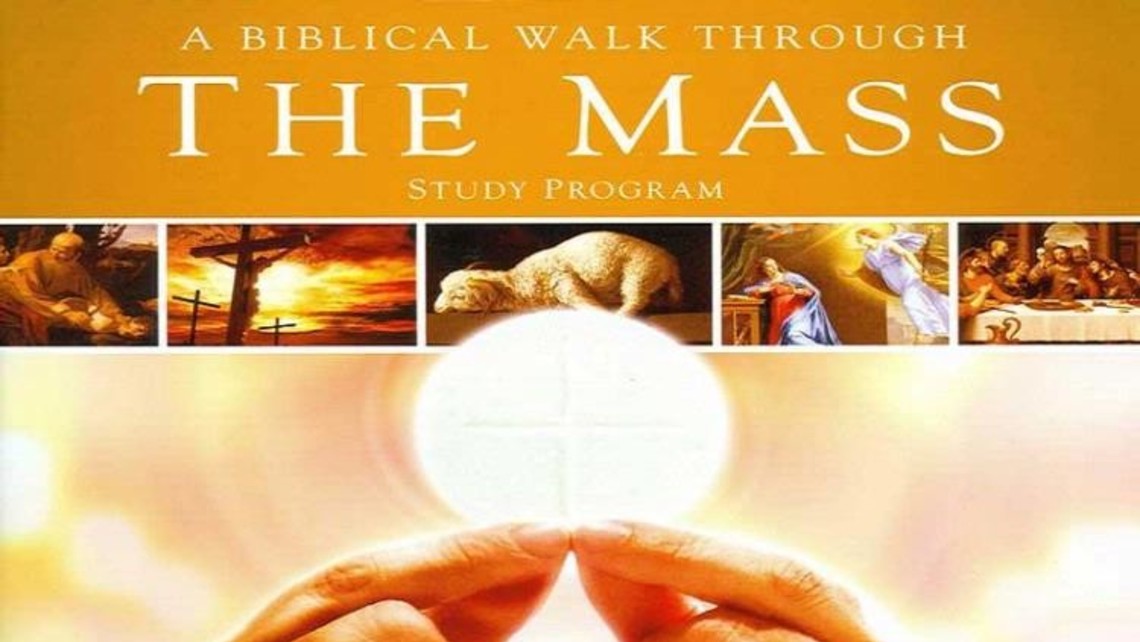 Date:
Tuesday, May 8, 2018 - 7:00pm
Location:
Ed Center Conference Room (upstairs at St Michael School)
As Catholics, the Mass is the center of our Faith.
We celebrate it every day. We know all the responses. We know all the gestures. But do we know what it all means?
In A Biblical Walk Through the Mass, Dr. Edward Sri takes us on a unique tour of the liturgy. 
This 5-week study explores the biblical roots of the words and gestures we experience in the liturgy and explains their profound significance. This intriguing look at the Mass is sure to renew your faith and deepen your devotion to the Eucharist.
Tuesdays at 7:00 pm
May 1 through May 29
Ed Center Conference room (upstairs at St Michael School)
Materials cost:  $19.95 plus tax and shipping
This class is limited to 16 participants.  If more register, we can form secondary groups that meet in somoene's home.