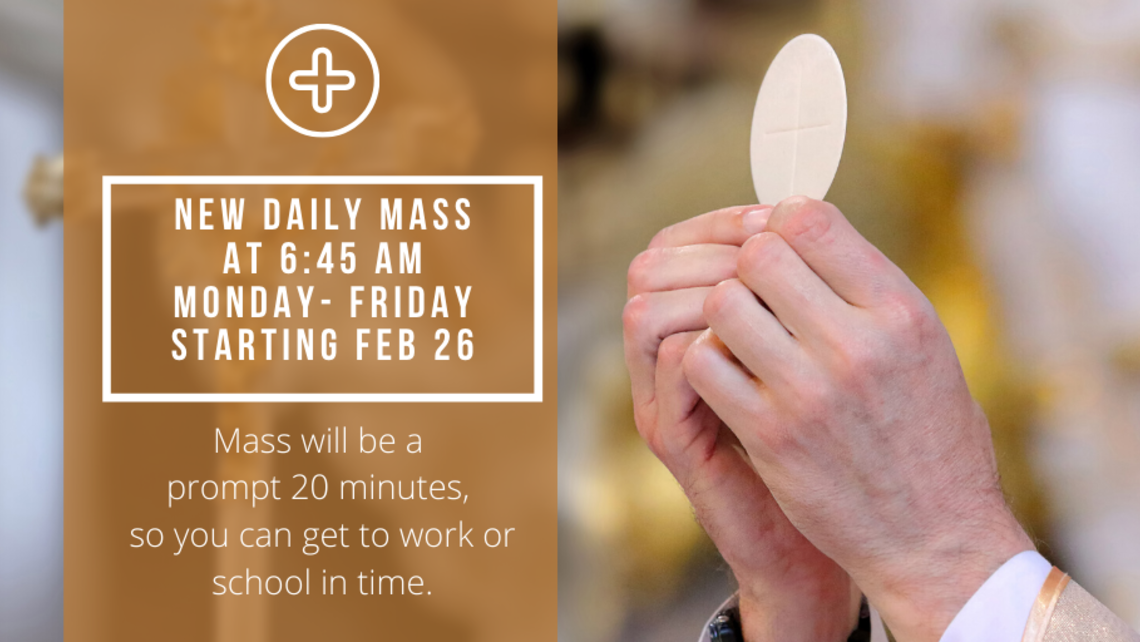 Date:
Repeats every day every Monday and every Tuesday and every Wednesday and every Thursday and every Friday 200 times.
Thursday, February 27, 2020 - 6:45am
Start your morning with Jesus.
We have added an extra daily Mass first thing in the morning, Monday through Friday at 6:45 am.  Mass will be a prompt 20 minutes, so you can be on time for school or work.
See you there.