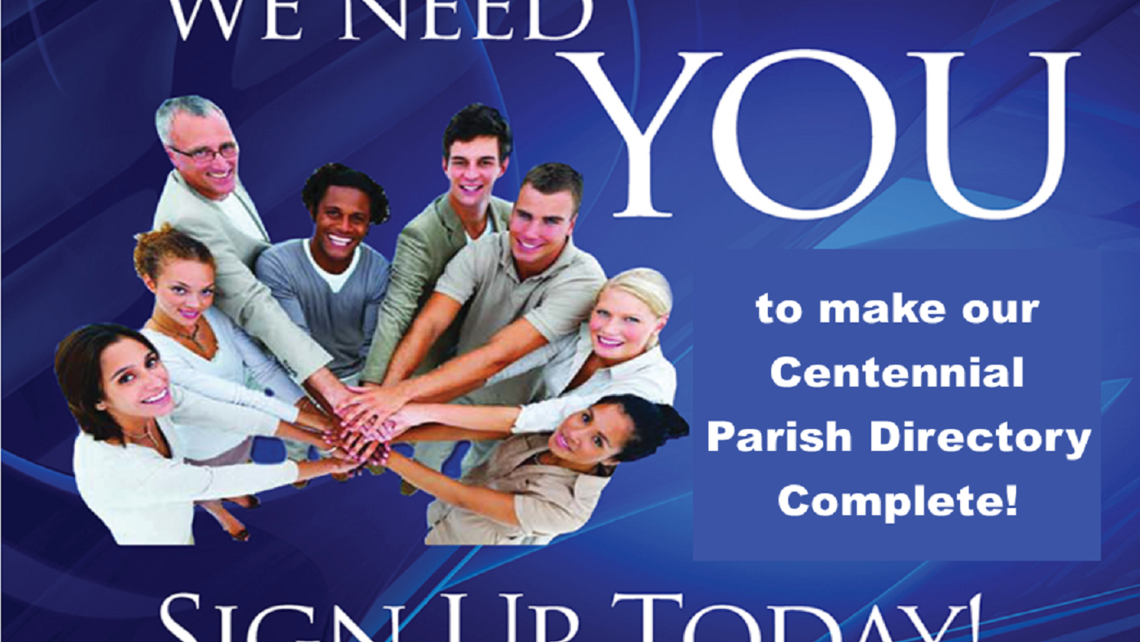 Date:
Sunday, January 21, 2018 (All day)
Location:
After 8:00 am, 9:30 am and 11:00 am Masses
The Parish Directories are Here!
Distribution of St. Michael Centennial Directories will be after the 8:00, 9:30 and 11:00 am Masses and before the 12:30 pm Mass in the breezeway near the Chapel on Jan 14 and  21.  Those who were photographed for the directory will receive a copy free of charge.  A limited number of directories may be available for a donation afterward.