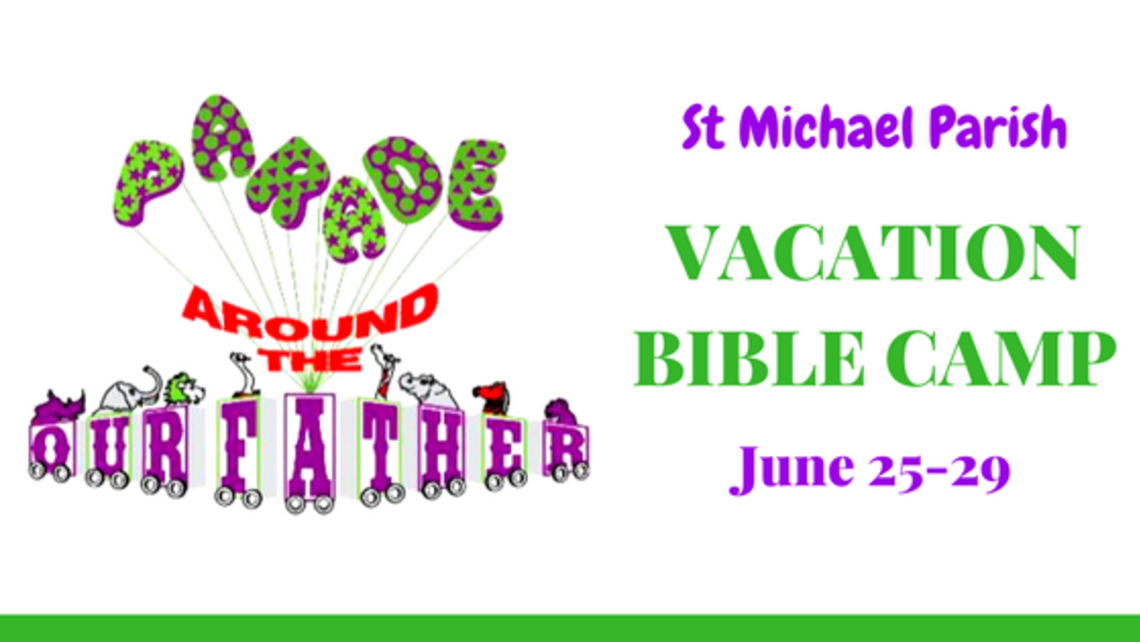 Parade Around the Our Father!
Come to enjoy a fun-filled week exploring the Our Father prayer and meeting St. Joseph of Cupertino...
...a saint whose love for God was so deep that the power of the Holy Spirit literally lifted him up time and time again.
Through songs, skits, prayer and crafts students will learn that God Listens, God Provides, God Forgives, God Guides and Priests Serve God.
When
Each day, June 25-29 from 9:15 am-12:15 pm
On Friday, June 29th, we will conclude VBS with a family Mass at 12pm in the Church, followed by lunch at the Hall.  Bring food and drink for your family.  Dessert will be provided.
Who Can Attend
All Children, Grades Pre K* - 6th Grade, are invited!
*4 years old by 6-25-18
Where
St. Michael's Church & School 
458 Maple Street, Livermore
Cost 
$45 first child
$35 for additional
4th child and beyond are free
Registration
Opens April 29
Return the completed registration packet and fees to the Church Office or Faith  Formation Office
Volunteer
Teens & Adults:  Want to share your faith with children, have summertime fun, and serve God and our community?  Consider volunteering!  We'd love to have you!
Onsite childcare will be available for volunteers with children under 4
Contact
Mary Dayton, Coordinator  maryfdayton@gmail.com
Amanda Arsenault 925-216- 9394 or aarsenault448@gmail.com
Tricia Vieira 925-337-0705 or triciaannevieira@gmail.com