Dear Parishioners of St. Michael Church,   
As we celebrate our parish's 150th anniversary, the faithfulness of this community fills me with hope for the future! Our parish is a second home to thousands for Holy Mass, adoration, rosary, cultural celebrations, and social gatherings. Our school is thriving. Happily, our community is vibrant and growing, but we have a duty to prepare for the next 150 years. Hence, after thorough discernment and consultation, we are embarking on a capital campaign to raise money for the following projects based on the survey that was conducted last year:
The first priority, as desired by most parishioners who participated in our survey, will be the improvement of school classrooms and restrooms. The second is an improvement of the Courtyard. Lastly is the enhancement of the interior of our church and the upgrade of the HVAC. Please scroll to view the design renderings.
Whether you are new to St Michael or have been here for many years, I ask you to prayerfully reflect on how you have been blessed by this parish. I invite you to prayerfully consider how you can contribute your financial gifts to this crucial effort for our parish and join me in praying for the success of our campaign. Sacrificial giving is an expression of our faith and a way to put our faith into action. 
The Suggested Gift Chart in the brochure below details pledges ranging from $1,620 to $50,000, payable over three years.  That is as little as only one dollar and a half per day over 36 months. Everyone's participation, according to their capacity, is important. It is not how much we give, but how much love we put into our giving. 
Time will be set aside during all Masses on the weekend of October 22-23 for the faithful of St Michael to make your pledge. Please bring your completed card, or be prepared to complete a pledge card at Mass.   
Thank you for your prayerful consideration and generous support for our parish as we look to the future with hope and continue to build the Kingdom of God.  
Yours in Christ,  
Fr Carl Arcosa, 
Pastor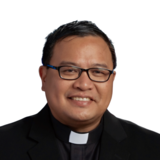 Capital Campaign Survey Results