January 9, 2018 - 11:31am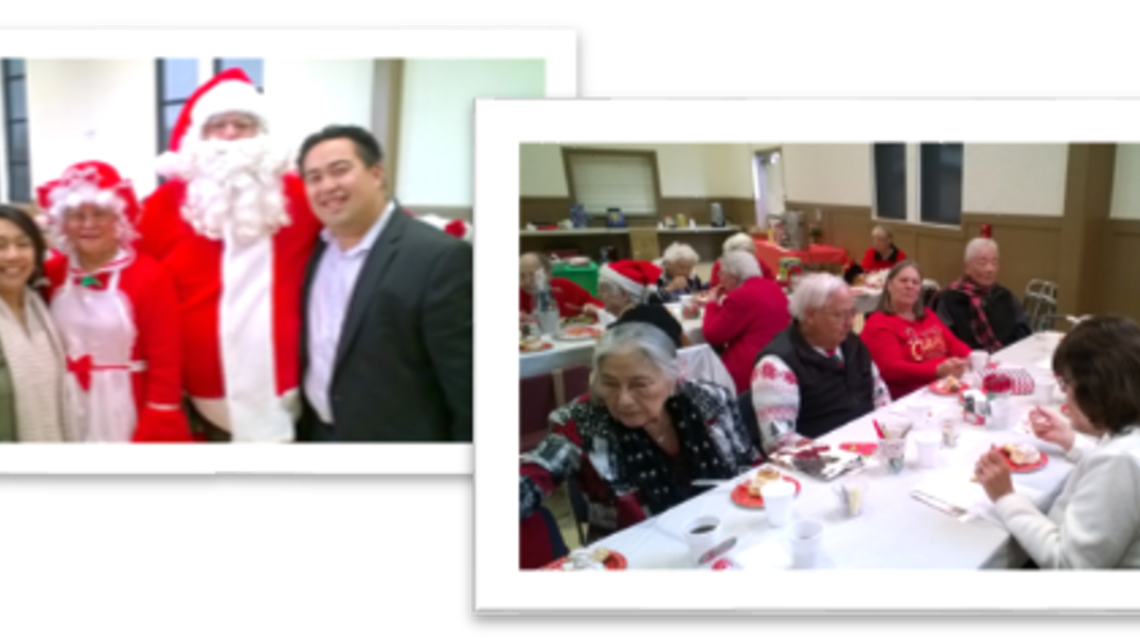 Join the Next Gathering on January 26
St Michael's Church Golden Friends gathered in December to celebrate Mass and have a nice lunch in our newly remodeled Hall. 
We were also treated with a skit by the St. Michael School 8th graders and enjoyed each others' company during the luncheon.  Many thanks to fellow parishioners Gerarda and Barney Stocking at the Rock House Sports Pub and Grill for catering our luncheon.
Please join us for another gathering on Fri, Jan 26 at 10:00 am.
If you have an elder relative, friend, or visitor but don't feel "old enough" to be a Golden Friend, feel free to bring them and enjoy the celebration and luncheon with them and us!
Please  RSVP with names and contact information by Wed, Jan 24, to Mary Pineda 925-784-1812. 
Our expenses are now between $15.00 and $20.00 per person and not everyone has the means to donate, so please donate as much as you comfortably can when you arrive