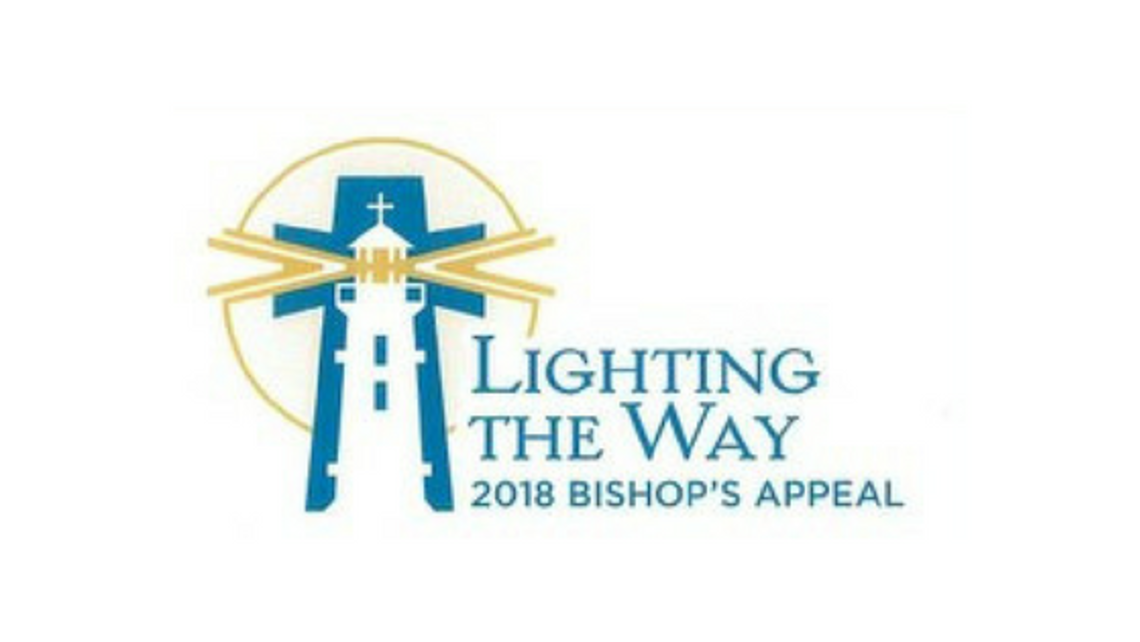 Bishop Michael C. Barber has chosen Lighting the Way as the theme for the 2018 Bishop's Appeal. 
By sharing your time, talent and treasure with our sisters and brothers and our Church of the East Bay, you are making a sacrifice and returning to God a small portion of the many gifts he has given to you.  By embracing Lighting the Way through the 2018 Bishop's Appeal, you are contributing greatly to building up the Kingdom of God here in the Church of the East Bay.
For most of us, our experience of Church is at our parish.  The Church is, however, much more than that.  We are all called in mission to serve the Church and its people through our parish, our diocese and universally. The Annual Bishop's Appeal in the Diocese of Oakland is but one way to serve our fellow parishioners and the broader community as we demonstrate our unity as Catholics of the Diocese of Oakland.  We are asked to pray for our fellow parishioners, our clergy and leadership, for those who are served by the many ministries and programs offered by the Church, and for the success of the 2018 Bishop's Appeal. 
Every member of the faith community of our local Church is also asked to participate in whatever way possible by making a gift.  All gifts to the 2018 Bishop's Appeal are equally important.  As responsible stewards of our faith and the many gifts that God has generously bestowed on each of us, we are asked to make a sacrificial, proportionate and thoughtful gift.  Those who are blessed with more are challenged to give more, but everyone is asked to respond.  Imagine what can be done in the name of our local faith community if every parishioner were inspired by Lighting the Way and participated in our annual Bishop's Appeal.
While parishes rely on the financial support of parishioners through weekly offertory collections, the diocese also relies on these same parishioners to make possible the many services it provides to thousands of individuals each year.  The Bishop's Appeal supplies annual funding to many ministries which provide services throughout the Diocese of Oakland. 
Your Generosity in Action
The Bishop's Appeal provides funds to offset some of the following expenses:
Parishes and Schools in Need 
Pastoral Ministries and Services 
Clergy Formation and Retirement 
Religious Education and Formation