February 17, 2020 - 2:18pm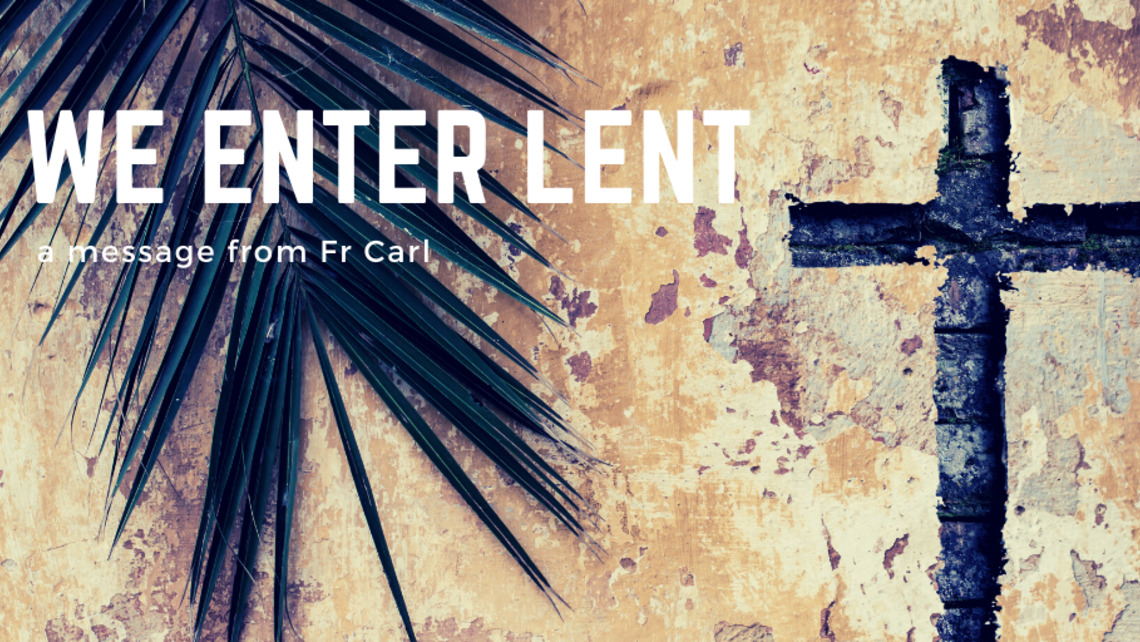 Dear St Michael Family,
Lent begins this Wednesday, February 26. The season of Lent is the liturgical season consisting of forty days of fasting, prayer, and penitence beginning at Ash Wednesday and concluding at sundown on Holy Thursday. The official liturgical color for the season of Lent is violet.
During these 40 days, we will be reminded that God delights in the conversion of a sinner, and that His mercy is ready for anyone who repents. This season reminds us also of the Holy Words of Jesus in the Gospel of Luke 5:32: "I have not come to call the righteous but sinners to repentance."  Lent officially ends at sundown on Holy Thursday, April 9 with the Mass of the Lord's Supper.
Purpose of Lent
Lent is a season of soul searching and repentance. It is a season for reflection and taking stock. Lent originated in the very earliest days of the Church as a preparatory time for Easter, when the faithful rededicated themselves and when converts were instructed in the faith and prepared for Baptism. By observing the forty days of Lent, the individual Christian imitates Jesus' withdrawal into the wilderness for forty days.
Where Did the Ashes Come From?
If you read the Old Testament attentively, you'll find that people commonly put on sackcloth and ashes when they heard very bad news, and they continued to wear them while they were in distress (see Esther 4:1). The ashes on Ash Wednesday continue this ancient custom as a symbol that we are sinners in need of saving.
Fasting and Abstaining from Meat
Every person 14 years or older must abstain from meat (and items made with meat) on Ash Wednesday, Good Friday, and all the Fridays of Lent. Although seafood is permitted, the purpose is to eat simply and plainly. We put aside decadence.
Every person between the age of 18 and 59 (beginning of 60th year) must fast on Ash Wednesday and Good Friday.  Fasting for Catholics means we limit ourselves to one full meal.  Two snacks may also be eaten if needed, as long as combined they don't make one meal.
I look forward to making this journey with you and encourage you to come to an extra Mass during the week, to Stations of the Cross and to participate in our Lent study below.
Your pastor,
Fr Carl
Consoling the Heart of Jesus: Episode 2
Laying the Foundation
In this week's episode of Consoling the Heart of Jesus, the Spiritual Exercises of St. Ignatius, along with the teachings of Sts. Thérèse of Lisieux, Faustina Kowalska, and Louis de Montfort are brought together by Fr. Michael Gaitley, MIC, to lead us to trust in Jesus, the Divine Mercy.
I encourage you to get together with a friend over coffee or by phone to talk about what you watched. If you are having technical difficulty, please contact Tina Gregory at 925-667-4051 or TinaGregory@StMichaelLivermore.com