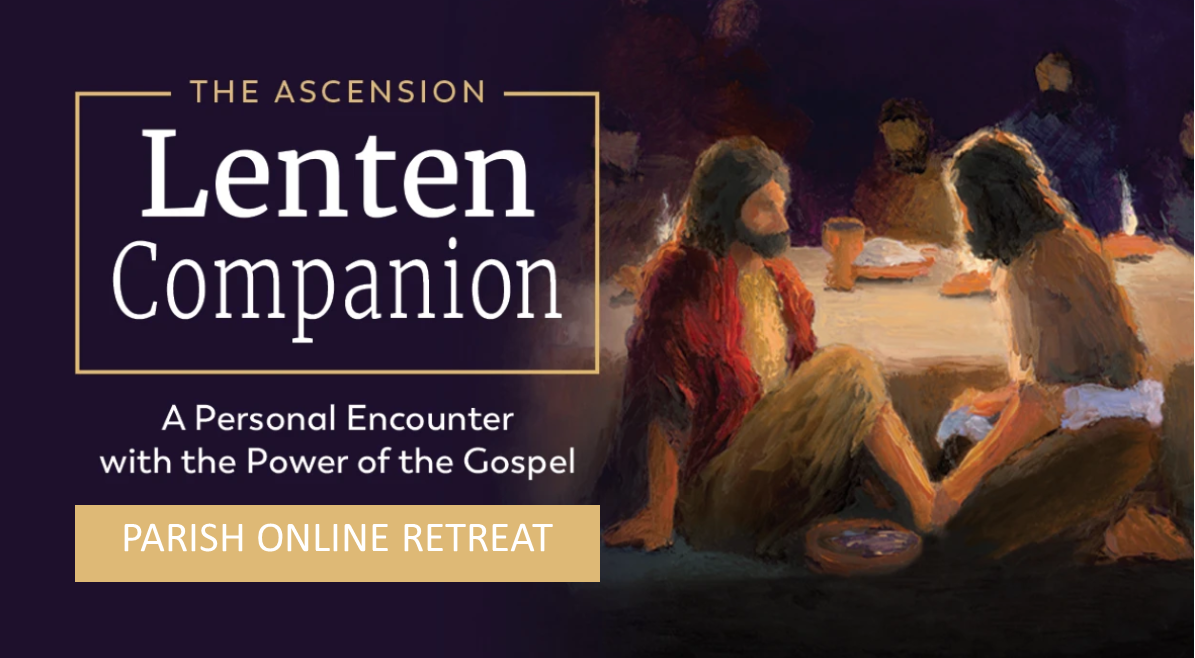 Please join Fr Carl as he leads us on a parish online retreat this Lent
The Ascension Lenten Companion, Year B program includes an inspirational journal and weekly prayer videos to enrich our Lent. We will join author and presenter Fr. Mark Toups as we watch these inspirational video presentations together. The Ascension Lenten Companion invites you into a transformational Lent that will help you walk with Christ more closely than you ever have before.
1. Pick Up Your Book
Your Lenten Companion contains the daily devotions for your private prayer throughout this retreat.
Arrange to pick up your Lenten Companion book  by contacting Tina Gregory at 925-667-4051 or TinaGregory@StMichaelLivermore.com
The suggested donation is $12 per book.
You can also download the Kindle version $9.99 here
2. Weekly Online Gatherings with Fr Carl
Join us on Mondays, February 22 - March 29 at 7:00 pm
We will watch the weekly video together, reflect, pray and discuss.
To join the meeting, you will need to either download the Microsoft Teams app or access via a Google Chrome or Microsoft Edge browser.
Click to Join on Mondays at 7:00 pm