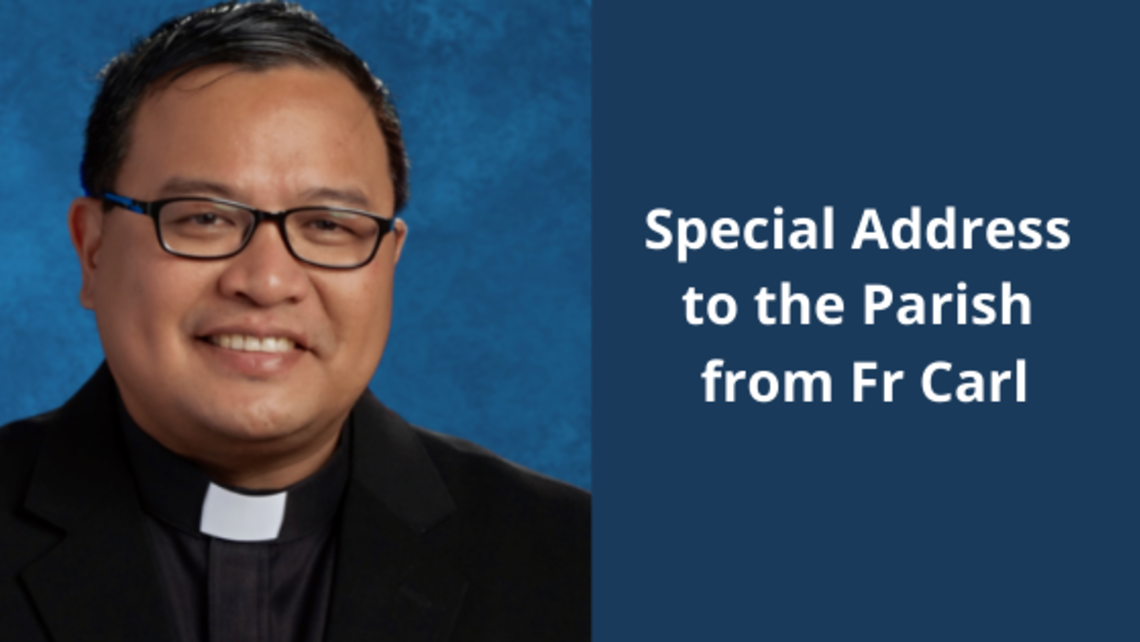 Please Support Your Parish
Dear St Michael Family,
I hope and pray that you are healthy and doing well during this time of Sheltering in Place to slow the spread of the coronavirus. Fr Alfonso, Fr Staal, Fr Ryan, Fr Ben and I have all been praying for you.
It has been wonderful to see all of you in your cars at Parking Lot Benediction, at Drive Up Confession, in the Church for solitary prayer, and attending our 6:45 am daily Mass on Facebook. Thank you for waving, for smiling and for praying from afar!
We also enjoy seeing that several thousand of you are viewing live streaming Mass from our Chapel on Facebook. We are reading your comments every day at 6:45 am and on Sundays at 9:30 am in English and 12:30 pm in Spanish. Keep them coming! We are not just spectators watching a video on social media. We are praying the Holy Mass together, while we cannot be physically present. Your comments help our community feel connected as we celebrate Mass together.
It is very clear that our community here at St Michael's is strong and faithful. United as members of the Body of Christ, we are modeling to the world what it means to be Catholics flourishing in crisis. I am truly inspired by your devotion and love of Jesus and for our community at St Michael.
Now I must ask you to come together in another way: Not only do I need your continued prayers, but I need your continued offerings to St Michael Parish.  Please help us meet the spiritual needs of the souls in Livermore.
I know that this is a time of financial uncertainty. It is for me too! Starting this Sunday, I will personally give an extra weekly offering (online giving) during this time of shelter in place.  The Lord clearly says that He will not be outdone in generosity. Malachi 3:10 reads:
"Bring the full tithe into the storehouse, so that there may be food in my house, and thus put me to the test, says the Lord of hosts; see if I will not open the windows of heaven for you and pour down for you an overflowing blessing."
So my dear friends, I ask you to please support your parish in any financial way that you are able. We have three ways to make your weekly offering:
1. Give online at Faith Direct   https://membership.faithdirect.net/CA602
2. Drop off cash or check in the secure mailbox just past the St Michael statue.
3. Mail a check to St Michael Parish, 458 Maple Street, Livermore, CA 94550.
Your generosity will help us to continue to celebrate the sacraments, grow disciples and bring Christ to people. I thank you in advance for your contributions and unending prayers for our clergy!
May God richly bless you and your families.
Fr Carl