September 26, 2019 - 2:44pm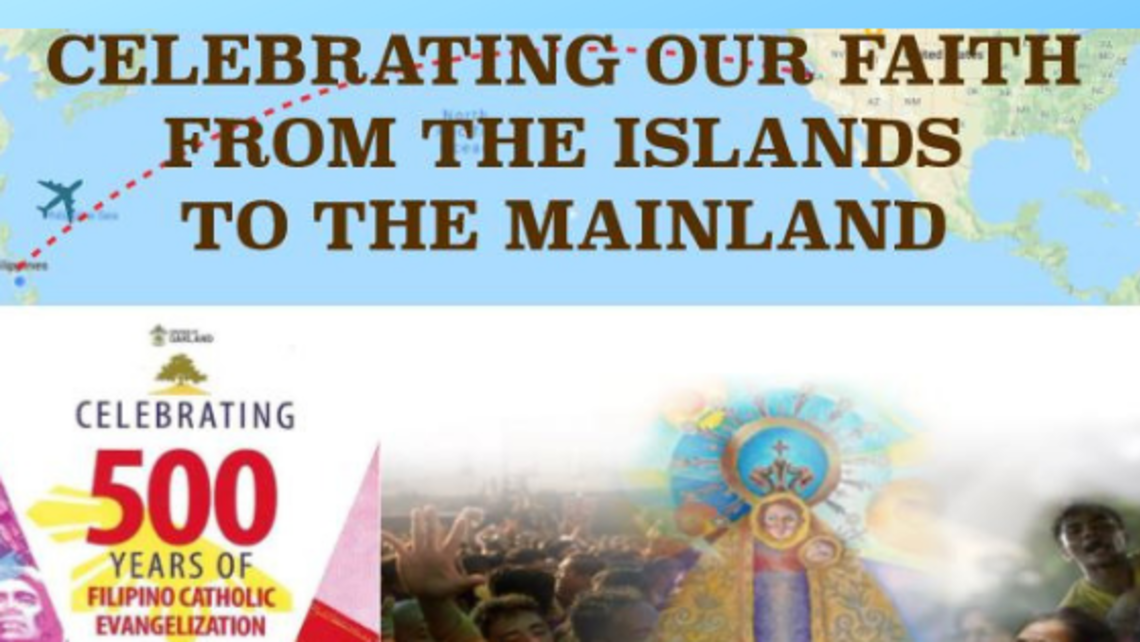 Dear St Michael Family,
Greetings!
The Filipino Ministry of the Diocese of Oakland, the Filipino Ministry at St Michael Parish and I would like to invite you to a gathering celebrating the 500th Anniversary of Christian Evangelization in the Philippines. We are hosting this event here at St. Michael's on Saturday, October 5, 2019 from 8:00 am - 4:00 pm. Join us for Mass, prayer and inspiring talks. Bring your family and friends! This is a free event and lunch will be served, but please REGISTER HERE.
For this occasion, we have invited Bishop Mylo Hubert Vergara (Ordinary of the Diocese of Pasig, Philippines and Chair of the Episcopal Commission on Social Communications and Mass Media of the CPCP) to be our main speaker and Bishop Alejandro Aclan (newly ordained Auxiliary Bishop of Los Angeles) to be our main presider and homilist at the Mass.
We will focus on how our gifts can be a part of our diocese in the work and mission of evangelization through Pananampalataya (Faith), Panalangin (Prayer) and Pagsasabuhay (Living the Faith). We will strive to understand and appreciate Filipino spirituality and religiosity as we live our faith here in the Diocese of Oakland.
We commend our celebration to the intercession of Our Lady of the Rosary.
Please come with your family, community, and friends to be with us as we continue celebrating our faith.
Blessings!
Fr Carl