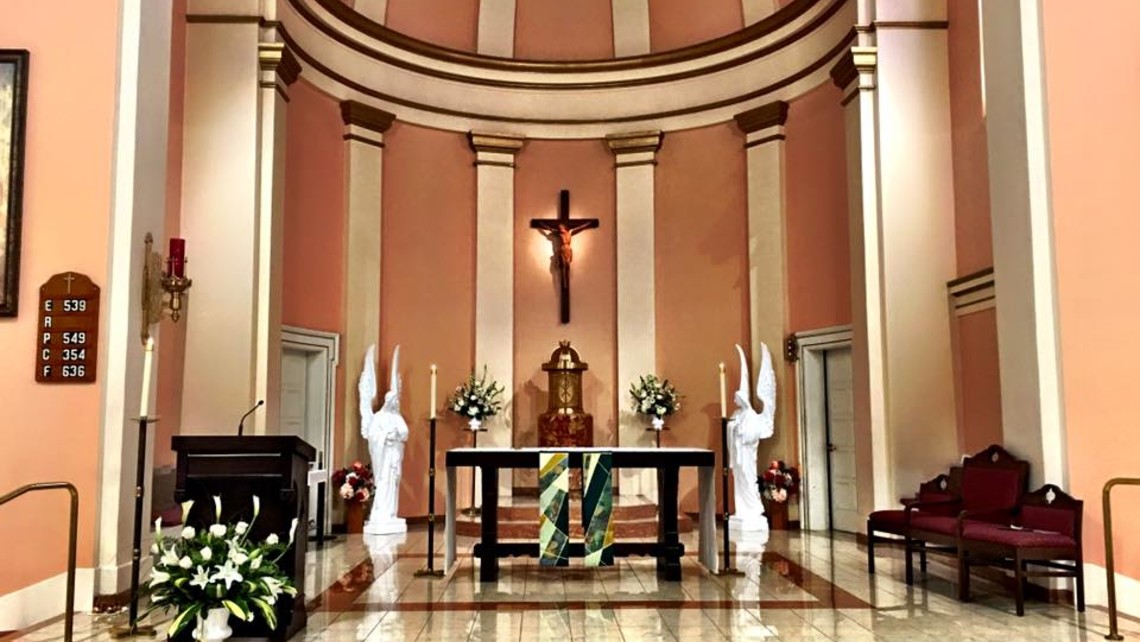 Symbols of God's Presence
The new angels in the church call to mind the tabernacle of the Old Testament, where on top stood two angels, symbols of God's divine presence and power. As Catholics, we know that Jesus is God and His body, blood, soul an divinity are present in our tabernacle.
Our angels were donated by Fr. Van and a group of anonymous donors. Fr. Van, along with the building committee and commissioned artists, are in the process of planning the new look of the interior space to celebrate the 100th anniversary of the church. The angels are the first of many steps toward the finished look.