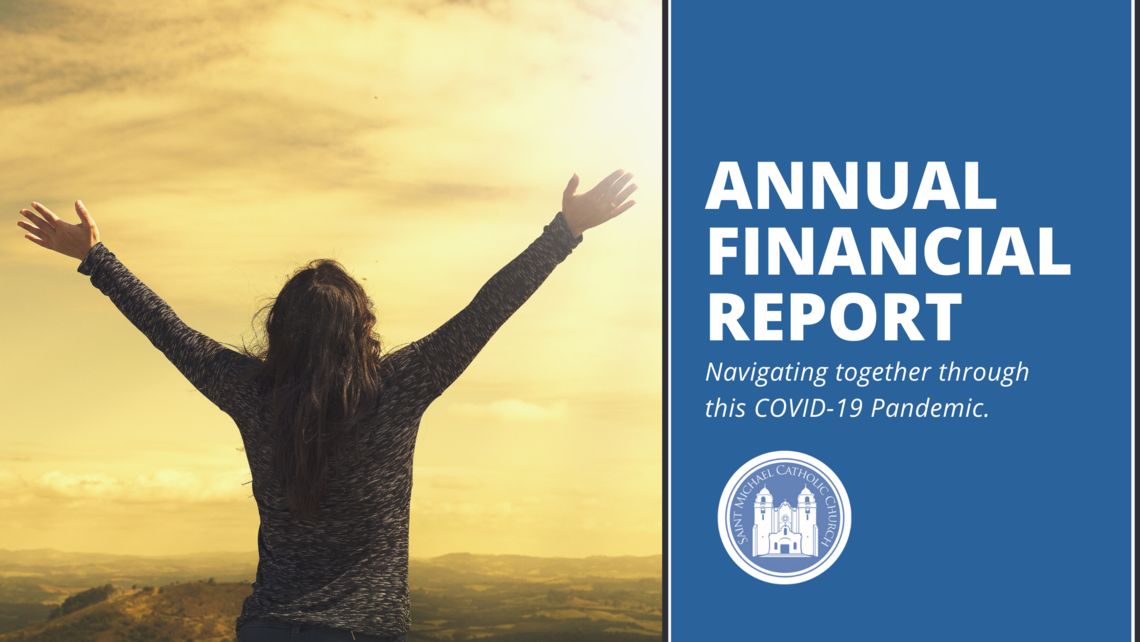 And Highlights from the Past Year
Thank you to our St. Michael community for your continued prayers and financial support as we navigate together through this COVID-19 Pandemic. 
Your generosity in 2020 allowed us to continue our mission to Celebrate the Sacraments, Grow Disciples, and Bring Christ to People.  It took everyone's equal financial sacrifice to help this community stay active and for this we thank you.  In addition to your generosity, our staff and finance council worked hard to scale back and even eliminate unnecessary expenses to ensure we stay on track with our budget in 2020. 
Check out some highlights of what we have accomplished this year!
Should you have any questions, please contact Eric Hom, Director of Business Operations at EricHom@StMichaelLivermore.com