September 14, 2017 - 9:52am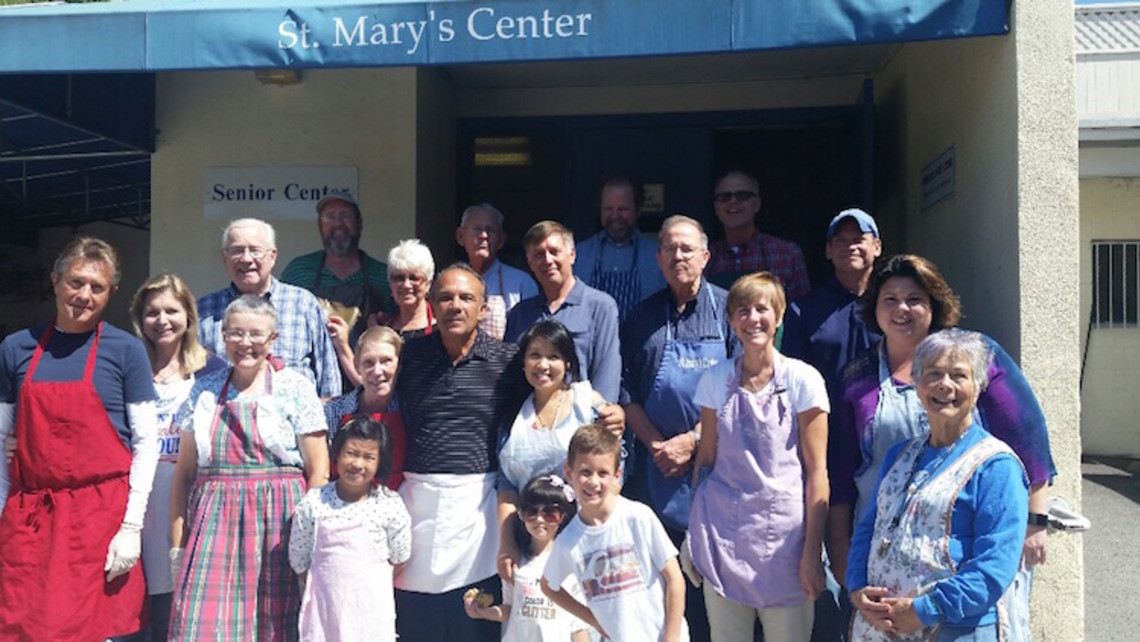 Thank You for Your Support!
My heart is full, and I am overwhelmed by the generosity of our parishioners who made the St Mary's Dinner in Oakland an enormous success.  
Thank you to everyone from the bottom of my heart. We served chicken adobo, sweet potato casserole with pecan topping, country mixed greens with ham hocks, macaroni salad, green salad, red grape clusters and an abundance of homemade cookies. People came in for seconds - and fifths! - and practically licked the pots clean. It was a joy to see how much everyone enjoyed home-cooked comfort food. Thank you again for your help in serving the very low income people at St Mary's Center in the heart of Oakland.  
By popular demand, we will be preparing and serving an additional meal on Sunday, January 7. 
If you would like to volunteer to cook and/or serve, please contact me, Lisa Malone, at 925-455-0508.