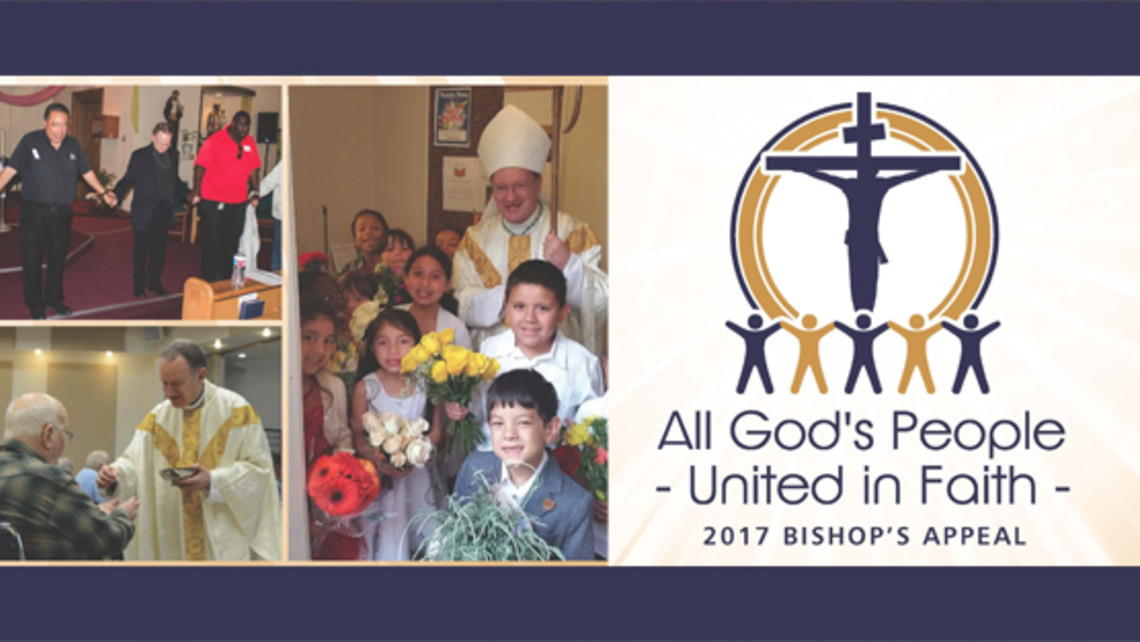 Thank You for Supporting Our Diocese
The 2017 Bishop's Appeal begins this weekend and will continue throughout May and June.  Bishop Barber has chosen All God's People – United in Faith as this year's theme.
We would like to thank all the parishioners who have given to the Bishop's Appeal in the past, as well as those who also gave, and continue to give, to the capital campaign. Please review the materials mailed to you and consider making a gift. More information on the Appeal can be found by visiting www.oakdiocese.org/giving
Catholics of the Diocese of Oakland are asked to pray for our fellow parishioners, our leadership and clergy, for those who are served by the many ministries and programs offered by the Church, and for the success of the 2017 Bishop's Appeal. The total budget for the Diocese of Oakland is approximately $17 million, and of that, the budget for diocesan-wide ministries that serve all parishioners is $7 million.   The funds raised through the Bishop's Appeal provide for some of the money needed by these vital services.