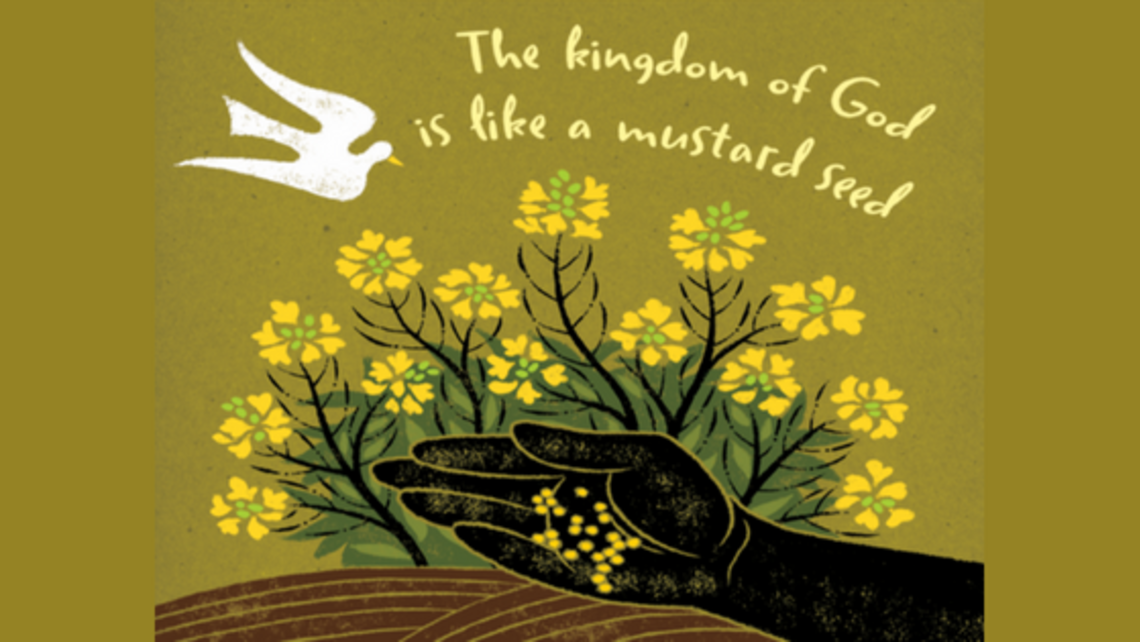 Prayer Meditation for the Eleventh Sunday in Ordinary Time
The mustard seed parable reveals to us our call to be children of God, completely dependent on him.
He is always giving himself to us, and only our pride can keep us away from his unending love. If we remain little, he will be able to do great things through us.
Prayer
Return to the Gospel for today. Remember your call to childlike humility as you ponder these words. Try to get in touch with the freedom that comes from realizing that we are not the ones who build the kingdom— God does.
Take a word that comes to mind and reflect on what it means to you personally. For example, the phrase "becomes the largest of plants" might have struck you. Ask yourself what this means in your own life. Is the Lord trying to give you hope in this mystery so that you can abandon yourself more fully to him?
Resolution
The parable of the mustard seed should encourage us that despite our many sins and imperfections, we have the ability to live a good life with the Lord. God transforms the humble, the little ones, into saints because they must totally rely on him. It is the same with little groups of people.