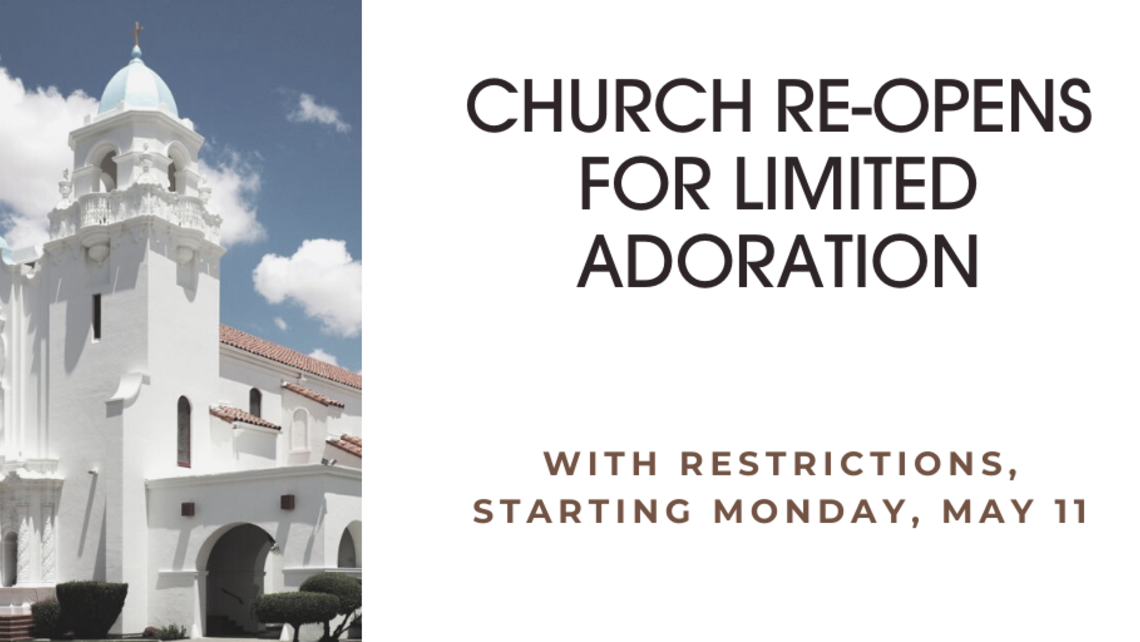 Church Re-Opens for Limited Adoration
With restrictions, starting Monday, May 11
Daily from 3:00 – 5:00 pm 
PLEASE CAREFULLY ADHERE TO THESE RESTRICTIONS
Limited to 10 people in the church at a time.
Vulnerable people – elderly over age 60, immune compromised, pre-existing conditions – should not come.
People who are sick or with persistent coughing or sneezing should not come.
Must wear a face covering.
Street parking only (the parking lot remains closed).
Enter from the Breezeway door.
Pick up one of 10 numbered cards.
If there are no cards, you may not enter.
Limit your visit to no more than 20 minutes.
Return your card upon exiting.