February 25, 2020 - 9:35am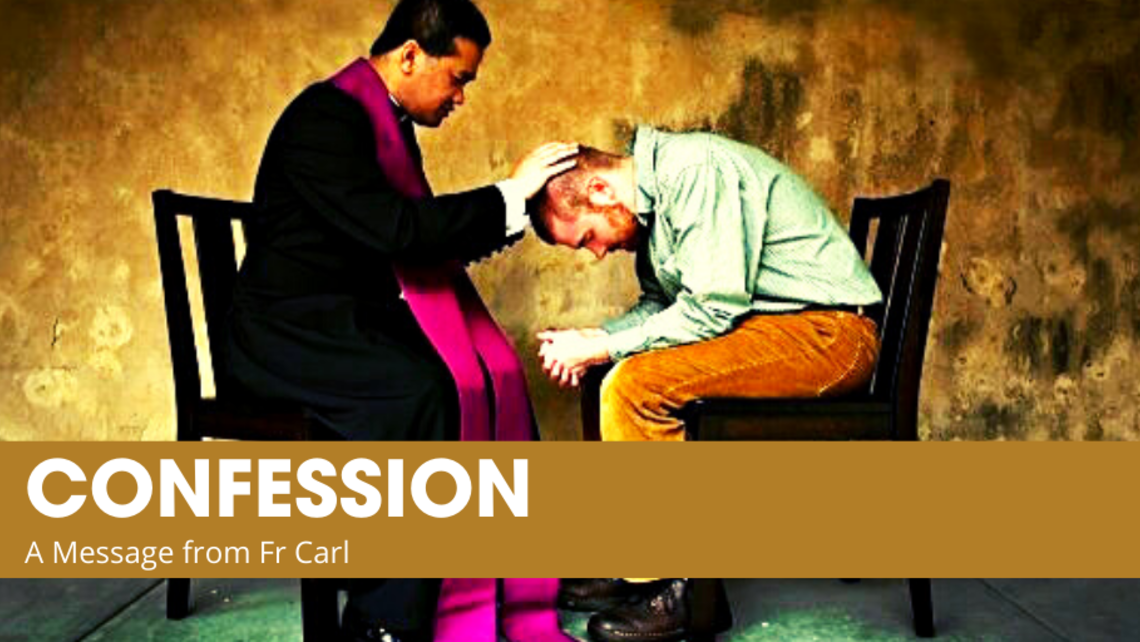 Dear St Michael Family,
During the season of Lent, we think about the Sacrament of Penance (also called Reconciliation or Confession). As Catholics, this is one of the sacraments that we can receive frequently to restore our marred relationship with God. Amazingly, God has designed this sacrament for us as a fount of His Mercy, a refuge for the brokenhearted and source of peace. In Confession, Jesus wipes away our sins and restores our relationship to the Father. He also gifts us with graces that strengthen us against temptations to sin again.
The Church, in the Second Precept, requires that "You shall confess your sins at least once a year." Strictly speaking, we only need to take part in the Sacrament of Confession if we have committed a mortal sin, but the Church urges us to make frequent use of the sacrament.  At the very minimum, we are to receive it once each year in preparation for fulfilling our Easter Duty.
This Sacrament was instituted by Christ Himself after He resurrected:
 "He showed them his hands and his side. Then the disciples were glad when they saw the Lord. Jesus said to them again, "Peace be with you. As the Father has sent me, even so I send you." And when he had said this, he breathed on them, and said to them, "Receive the Holy Spirit. If you forgive the sins of any, they are forgiven; if you retain the sins of any, they are retained." ( John 20:20-23)
My invitation for you all is to avail yourselves of the Sacrament during Lent.
Take the opportunity. God is waiting to heal you, forgive you, embrace you and give you peace. Please check the following dates and times of our confessions:
 
March 9, 16 and 23 at 7:00 pm

Mondays & Fridays at 7:30 am

Wednesdays at 2:30 pm (Convent)

Saturdays at 9:15 am, 3:45 pm, 6:15 pm

Confession is not available the week of April 6, so please plan ahead.
 
I hope you are enjoying our parish video study so far and that it is helping you experience a powerful Lent.  Please watch episode 3 this week (see below).
God bless you and your families.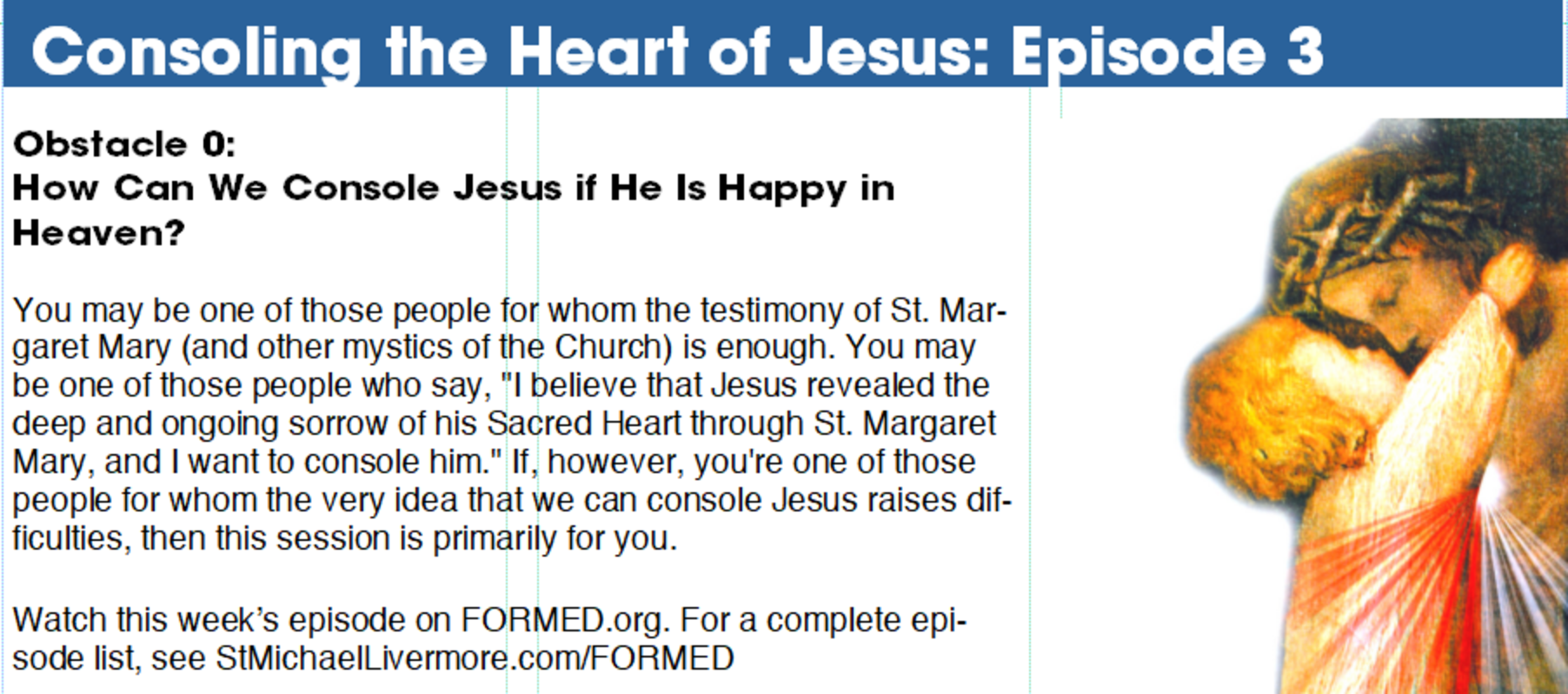 Fr Carl