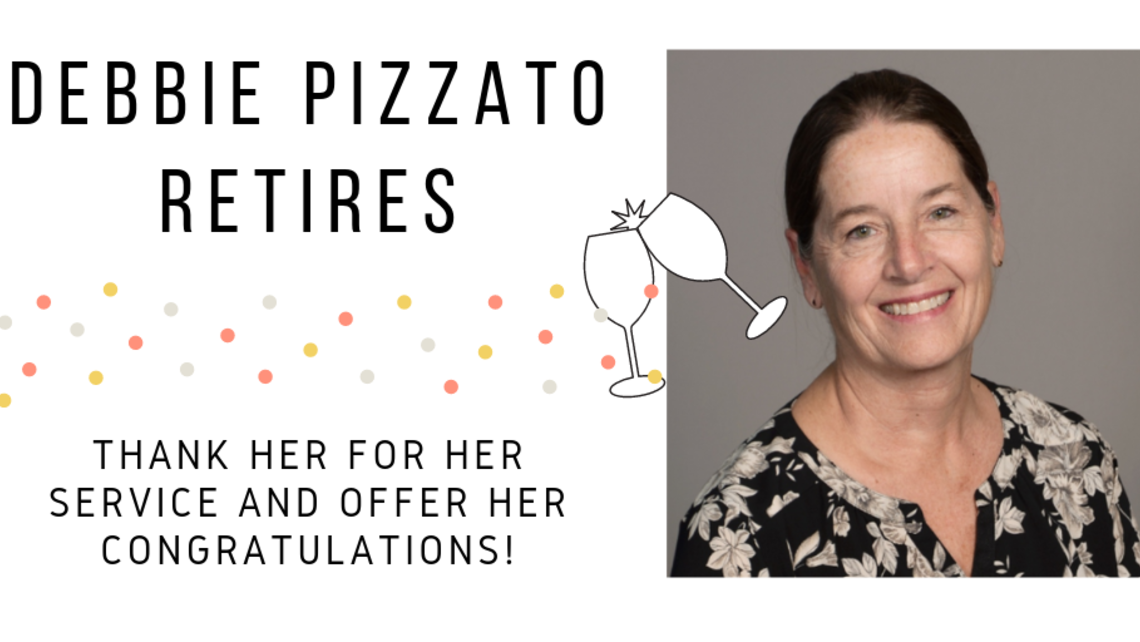 Debbie Pizzato began serving as St Michael's Liturgy Coordinator 39 years ago, under Monsignor Adams. 
During her time here, she served under six pastors and two interim pastors.  She has been the behind-the-scenes "glue" for every liturgical celebration at our parish.  Coordinating and planning, training and educating, coaching and scheduling, Debbie has been the reason that our worship has run smoothly and reverently.
It is with sadness on our part that we bid her farewell, but with happiness for her as she enters her much-deserved retirement.  Debbie is still a parishioner, frequenting the 6:45 am Mass on Sundays, so please congratulate her when you see her!