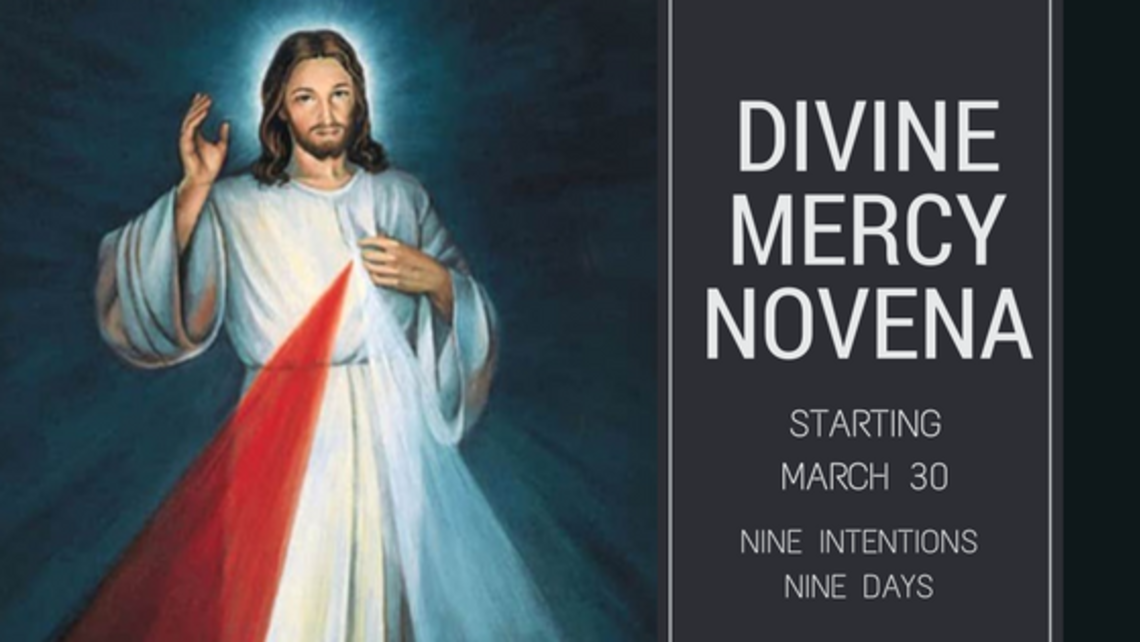 Nine Intentions Nine Days
For each of the nine days leading up to Divine Mercy Sunday, our Lord gave Saint Faustina a different intention.
Starting on Good Friday, March 30, please pray the Divine Mercy Chaplet each day for these intentions:
DAY 1:  All mankind, especially sinners.
DAY 2: the souls of priests and religious.
DAY 3: All devout and faithful souls.
DAY 4: Those who do not believe in God and those who do not yet know Jesus.
DAY 5: The souls who have separated themselves from the Church.
DAY 6: The meek and humble souls and the souls of little children.
DAY 7: The souls who especially venerate and glorify His mercy.
DAY 8: The souls detained in purgatory.
DAY 9: The souls who have become lukewarm. 
Want a hard copy with the complete prayers? Pick up the Divine Mercy brochure in the church.