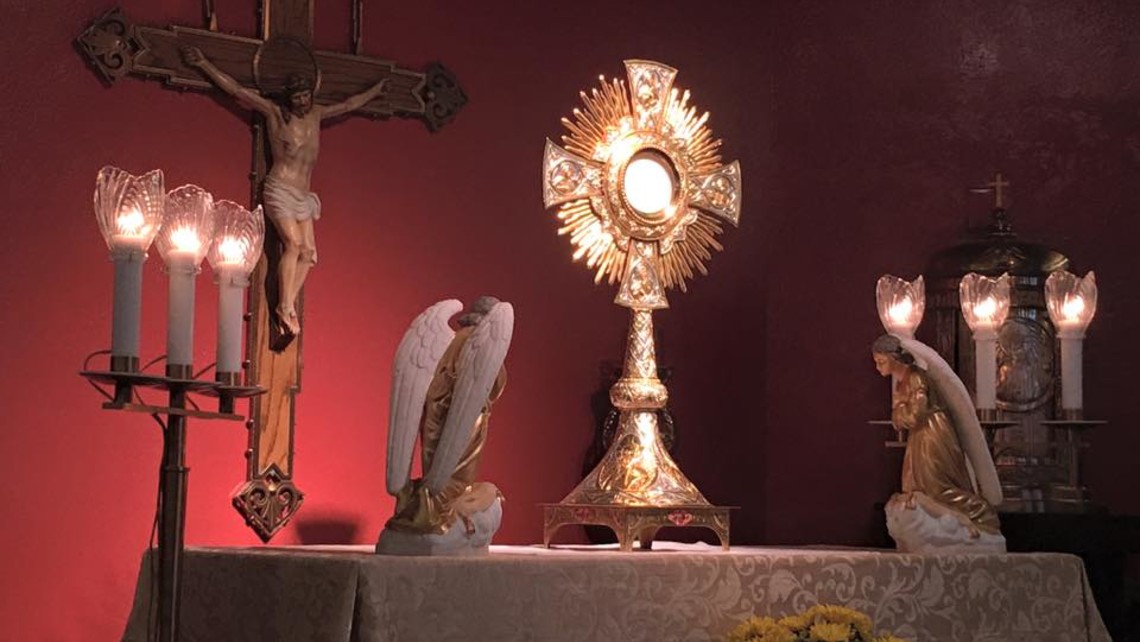 Eucharistic Adoration is a devotional practice where the Blessed Sacrament - Jesus' real presence -  is exposed and adored by the faithful.  Our Adoration chapel is open 24/7, so you can come and enjoy the peace and serenity that can only be found in Christ. 
Come for a few minutes.  Come for an hour.  Just come with whatever is on your mind and heart, and make it all an offering to the Lord who loves you.
From the parking lot, walk toward the church through the breeze way.  Enter the 2nd door on the right and the chapel is straight ahead on the left.
If you would like to come and pray after 9 pm and before 6 am, you will need an access code.  Call in advance:  925-980-4826 or 925-337-0741.  Security cameras are in place throughout the church property.
If you are ready to sign up for a regular weekly hour, please email
Adoration@StMichaelLivermore.com or complete the form located in the chapel