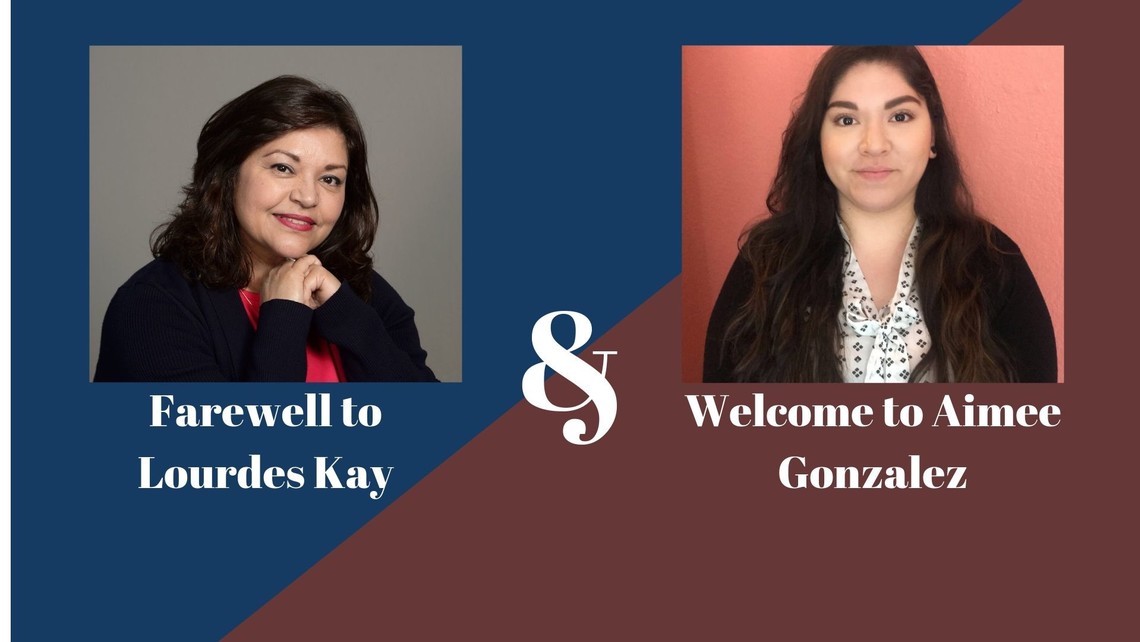 Faith Formation Office Admin
Farewell Blessings to Lourdes Kay
At the end of May, we bid farewell to Lourdes Kay, who resigned from her position as Faith Formation secretary to spend time at home, enjoying her grandchildren.  Lourdes has called St Michael's her parish home since she was a little girl, and will always have fond memories of this faith community.  She has served in many ministries and committees throughout the years, and on staff as a secretary in the Church Office and in the Faith Formation department. 
Although we will miss Lourdes, we are happy and excited for her to enjoy this new "grandma" chapter in her life.  Please join with us in keeping Lourdes and her family in our prayers.
Welcome to Aimee Gonzalez!
I wanted to take this opportunity to officially announce and welcome Aimee Gonzalez to our ministry team here at St. Michael.  Aimee is our new part-time Religious Education Secretary and will be reporting to Priscilla Stutzman our DRE in our Faith Formation Office.  Aimee comes to us from St. Ambrose Church in Berkeley where she currently works part-time as their Office Manager and Parish Secretary since 2015.  Aimee also has a lot of experience working in the Religious Education Department at St. Ambrose as a Catechist and as their Religious Education Coordinator since 2016.  She is a graduate of Berkeley High School and is currently pursuing her degree in Psychology.  She is fluent in both English and Spanish and will be able to greatly support our Faith Formation Department and our Hispanic Community who participate in our faith formation programs.
You may have met Aimee already, but if you haven't, please stop by the Faith Formation office to introduce yourself or send her an email at Faith@StMichaelLivermore.com
Welcome to our St. Michael team, Aimee!!
Eric Hom, Business Manager