September 24, 2020 - 1:54pm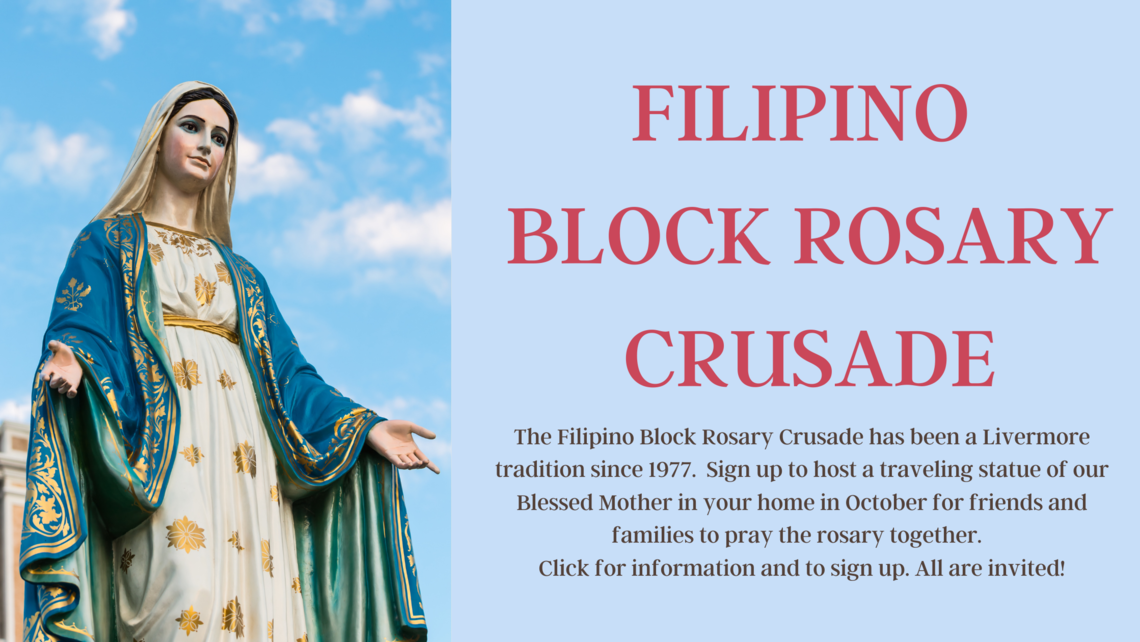 The Filipino Block Rosary Crusade has been a Livermore tradition since 1977. 
Throughout October, a traveling statue of our Blessed Mother "visits" homes in our community.  Family members pray the rosary and prayer devotions together. 
Although this is a Filipino tradition, ALL are invited to participate!
The Fil-Am Block Rosary Crusade is now affiliated with St. Michael Filipino Community Ministry, so please make your donations to St. Michael Church and in the MEMO area please state Filipino Block Rosary.
You will be contacted, and a date set, or you may call for the Block Rosary devotion, Lani 925-784-9753, Vivian 716-573-3907 (text ok), Virgie 925-784-9157 or Letty 925-339-3722 to schedule a time for Mother Mary to visit.
Thank you for your continued support of the Filipino Block Rosary Crusade, now going into its 43rd year.