October 1, 2020 - 11:41am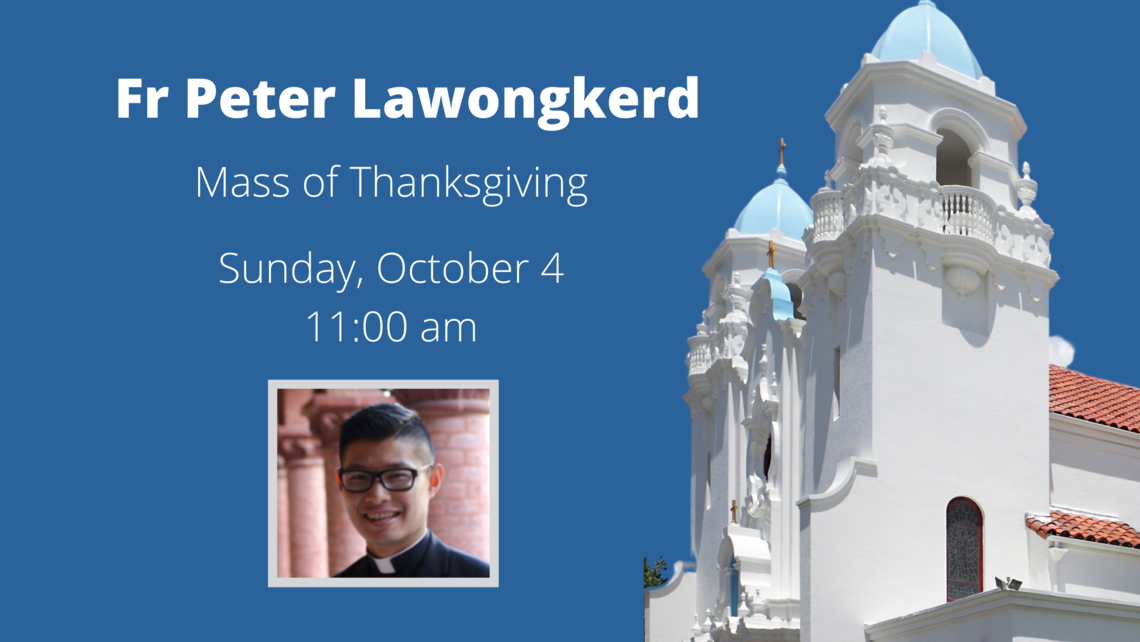 Dear St. Michael family,
Many of you might already know me and some might now. So just to share with you a little bit about myself and my personal vocation story. My name is Fr. Peter Lawongkerd. I am a newly ordained of the diocese of Oakland. I was born and raised in Thailand in a small town of about 200 catholic families. Since when I was little, I helped my mom at the sacristy and prepared things for daily Mass. I was so proud to assist my pastor as an altar server. God called me in this particular vocation at a very young age. I entered the minor seminary when I was 13 years old. 
During my high school years, my dream about the priesthood began to falter. I started to feel unsure, fearful, doubtful of my path and eventually dropped out of the seminary. After 8 years in the seminary, I decided to leave, to work and experience life outside its boundaries. I worked at a coffee shop and in a restaurant. I also experienced working in a hospital setting where I became aware that the desire of being a priest was still in my heart. 
Brother Don Bosco, a retired religious brother who volunteered at my seminary in Thailand for so many years, had hope in me and encouraged me to become a missionary priest in the U.S. I came to the US in December 2009. I took ESL classes in Los Angeles for a couple of months, and eventually applied to the Oakland diocese. 
I have studied at Mt. Angel seminary in Oregon for four years to get my bachelor's degree in Philosophy and Literature. Then, I was sent to St. Patrick seminary in Menlo Park to get my Master's degree in Theology and graduated last year in May, 2019. I have had the opportunity to experience pastoral ministry at different parishes including St. Michael in Livermore.
I was recently ordained by Bishop Michael C. Barber S.J. on September 5, 2020 at Santa Maria church in Orinda, California. I also have been appointed as a parochial vicar of Holy Spirit in Fremont, effective immediately. I am very excited and looking forward to come back and celebrate mass with you all.
God bless.
Fr. Peter