September 16, 2020 - 10:51am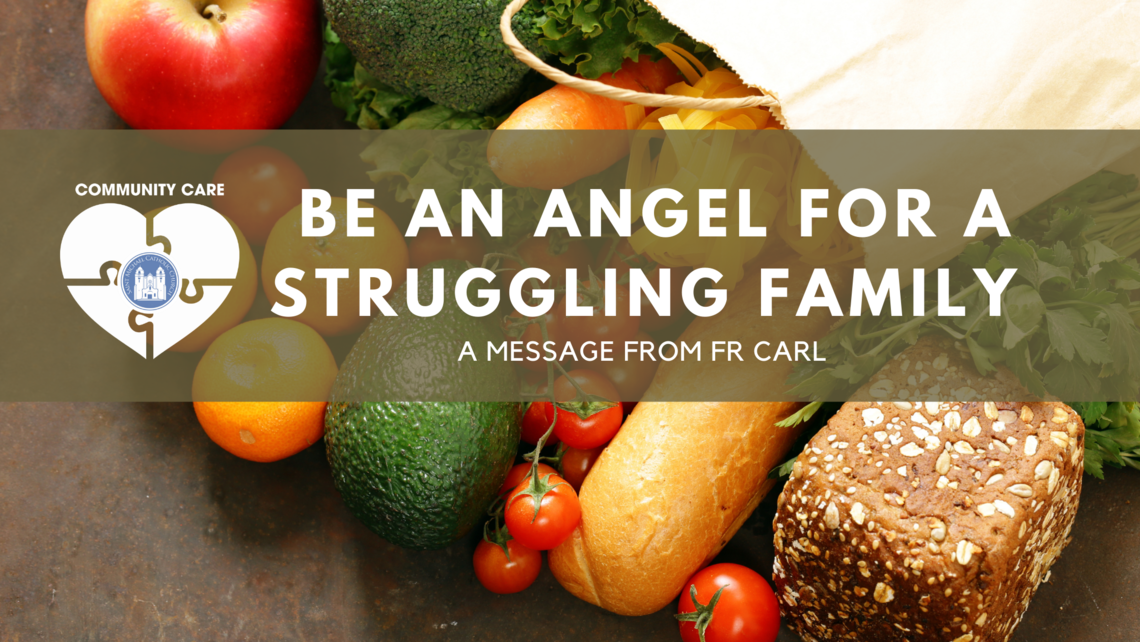 Be an Angel for a Struggling Family 
Dear Parishioners, 
As we continue to celebrate our month-long fiesta in honor of St Michael our patron saint, I would humbly ask that you join me in our effort to become the presence of Jesus for others through our works of mercy and charity. Community Care at St Michael, our new ministry, consists of four initiatives to help those in need free grocery distribution, emergency financial assistance, onsite prayer and mental health support groups. This is our parish's way of showing how serious we are in our discipleship as we help one another. 
Instead of our annual raffle, I ask instead for your generosity in supporting our Fund-A-Need campaign for our Community Care Ministry.  The need is so great during this time of unemployment and financial crisis. We need to be good shepherds and "angels" to one another. What a unique way to celebrate our feast day, celebrating it by doing good! 
Here is an update from our last Community Care Grocery distribution on September 5: 
We had over 50 volunteers help with the Free Grocery distribution.  The Knights of Columbus were the powerhouse group who showed up early to set up, stayed to help distribute and were the last to leave as they cleaned up. St Michael school families participated by donating apples and oranges, and St Michael Scouts staffed the food drive to accept them. Open Heart Kitchen donated almost $2,000 worth of ground beef. One Nation Dream Makers coordinated surplus donations from Smart & Final, Nob Hill, Whole Foods, Panera Bread, Starbucks and more. Contreras Market, Fertile Groundworks and Livermore Farmers Market vendors donated produce. 
We distributed food to 160 households in just two hours. We had 81 cars in the drive through and we delivered to 79 seniors or those who are homebound (including 29 residents at Heritage Estates). 157 were Livermore households and just 3 from Pleasanton. A total of 408 household members will have fresh fruit and vegetables, eggs and meat and extras! 
We distributed all the food, with nothing left over. AND we did it all under budget! Thanks to generous food donations and Jacqueline's bargain shopping expertise, we did it for $6 per grocery kit instead of $10. 
If you would like to offer $10 for each family you would like to sponsor with a kit of groceries, please make checks payable to St Michael Church with "Community Care" in the memo.  You can drop off or mail to St Michael Church, 458 Maple Street, Livermore, CA 94550. You can also use your FaithDirect account. 
Thank you to all our volunteers and parish staff! May God bless you and your family! 
Fr Carl