January 30, 2019 - 11:08am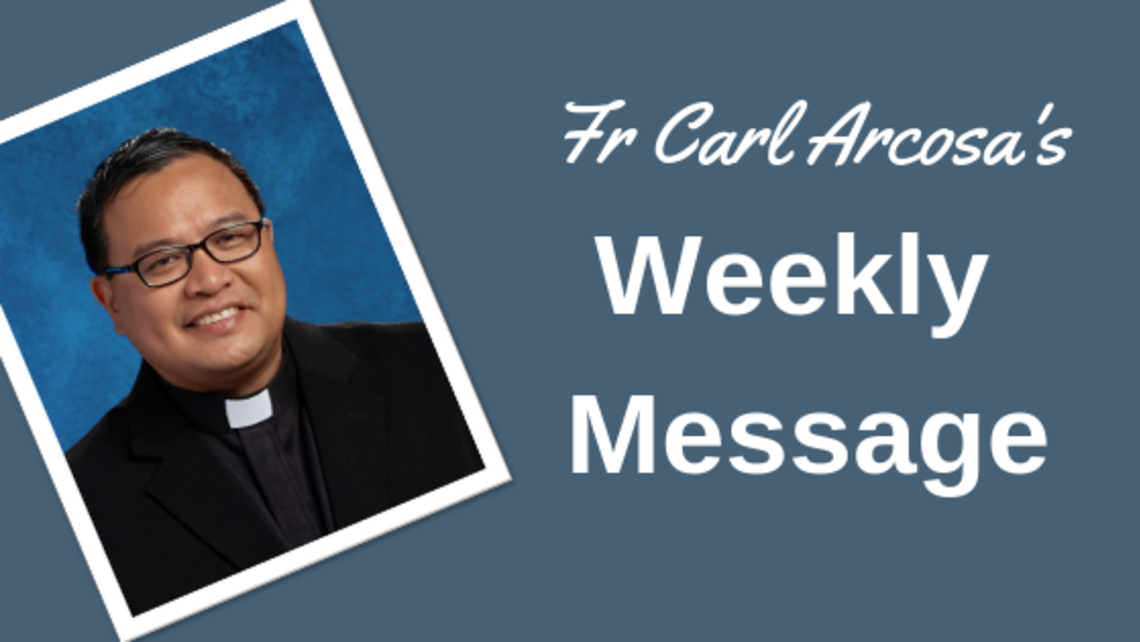 "Above all, love each other deeply, because love covers over a multitude of sins. Offer hospitality to one another without grumbling."   
(1 Peter 4:8-9). 
St Michael Family, 
The word "hospitality" is derived from the Latin hospes, meaning "host", "guest", or "stranger". Embracing a culture of hospitality means that in everything that we do, we strive to be kind to people – especially strangers -- as if they were a guest in our own home.  
As Christians, our attitude must always be one of hospitality, even with people who have different views, stances and opinions than we do. Being hospitable does not mean agreeing with a person's lifestyle, or way of thinking, particularly behaviors contrary to our faith and church teachings. Nonetheless, we are still called to respect people, allowing them to have their points of view and ideas. Hospitality means respecting the person for being a fellow human being made in the image and likeness of God.  
I want to advise our parishioners who have been at St Michael's for many years. The parish survey results indicated that an area in need of improvement is for young families to feel welcomed by all parishioners. As much as possible, smile! Be kind and greet people whom you do not know. Make eye contact or just say "hello" or "good morning".  Make room in the pew for someone to sit. Too often, parishioners who have been here the longest forget that our role is to be welcoming. 
Do you feel God calling you to ministries of hospitality?   
Get more information about our Welcoming Ministry, Ushers, Drive Through Prayer and our newly forming Alpha team. Our parish needs people who know how to smile and who are cordial with a pleasing personality. We need people like you! I will soon meet the leaders of these ministries for a workshop this year.  
We have so much room to grow in the culture of hospitality here in St. Michael's. Let us make a commitment to practice hospitality, to welcome strangers and visitors with kindness, welcome the poor and the needy, treat others with dignity and respect and praying for each other even those who do not agree with our views and stance. By our love and kindness, they will know that we are Christians! 
I will be delighted when people recognize that St Michael's is not only a Catholic Parish where people pray and know the faith well, but also a parish where visitors and new parishioners encounter Christ though our kindness, mercy and hospitality. 
Let me end using what St. Paul wrote: 
"Share with the Lord's people who are in need. Practice hospitality.  Bless those who persecute you; bless and do not curse. Rejoice with those who rejoice; mourn with those who mourn.  Live in harmony with one another. Do not be proud but be willing to associate with people of low position. Do not be conceited.  Do not repay anyone evil for evil. Be careful to do what is right in the eyes of everyone. If it is possible, as far as it depends on you, live at peace with everyone." 
 (Romans12:13-18) 
May God bless you and your families. 
Fr Carl 
Pastor