September 2, 2020 - 10:32am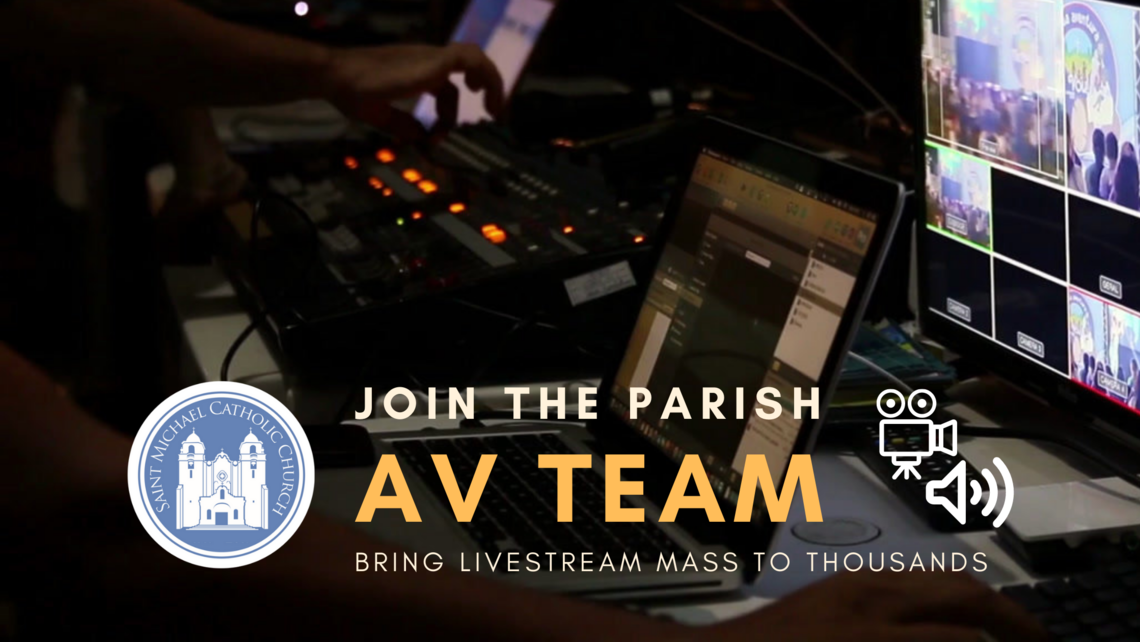 Livestream Masses at St Michael are viewed by thousands of people every week, from our local parishioners to guests from around the country and world. 
During the uncertainty of the pandemic, praying the Mass from home – and commenting the assembly responses live – is the touchstone of the day for our brothers and sisters. 
We need more volunteers to join the AV Team to help keep livestream Mass broadcasting smoothly to sustain our parish family connection and keep us growing spiritually. 
Will you help?
Live producing Mass at St Michael's does not require a lot of technical knowledge. The system is set up and a reference manual is available. Training is provided and new members can "ride along" with an experienced member until they are comfortable.
Ideal Team Members are...
Able to arrive 20-30 min prior Mass
Unintimidated by tech, buttons, cables and wires
Comfortable with YouTube and Facebook
Familiar with the Order of the Mass
Livestream Mass Schedule
Monday - Friday
8:30 am in English
5:00 pm Mass in Spanish
Saturday
8:30 am in English
5:00 pm in English
Sunday
8:00 am Traditional Latin Mass
9:30 am Mass in English
12:30 pm Mass in Spanish
Sign Up!
Message us today to join the team (click the chat bot on our website or send a Facebook message) or email AV@StMichaelLivermore.com
Please share with everyone who might be interested!