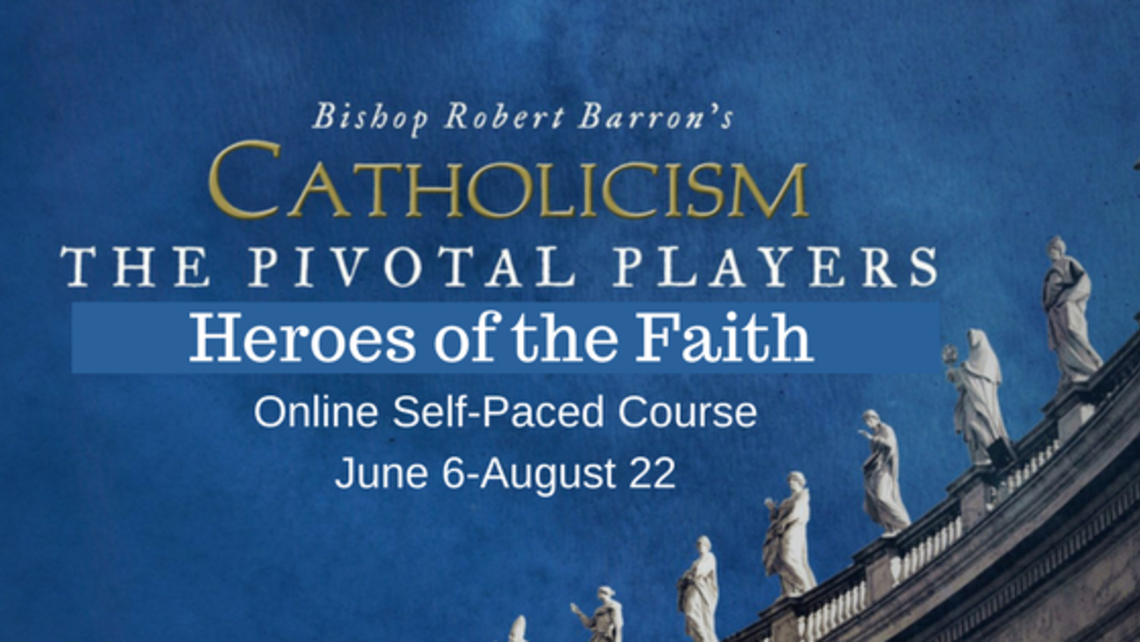 Online Self-Paced Summer Study
St Michael's is excited to present an online, self-paced series featuring Bishop Robert Barron's CATHOLICISM: The Pivotal Players Heroes of the Faith 
This multi-part film series illumines a handful of saints, artists, mystics, and scholars who not only shaped the life of the Church but changed the course of civilization.
When you sign up, you will receive a Flocknote email with a video from this amazing series and reflection questions every Wednesday, June 6 - August 22. 
But don't feel pressured! Watch the videos and respond to the questions whenever you like, at a time most convenient to you. You can always catch up on the episodes at any time.
Sign Up by Joining the Heroes of the Faith Flocknote Group
Or email Adult@StMichaelLivermore.com
Or call Tina Gregory at 925-667-4051