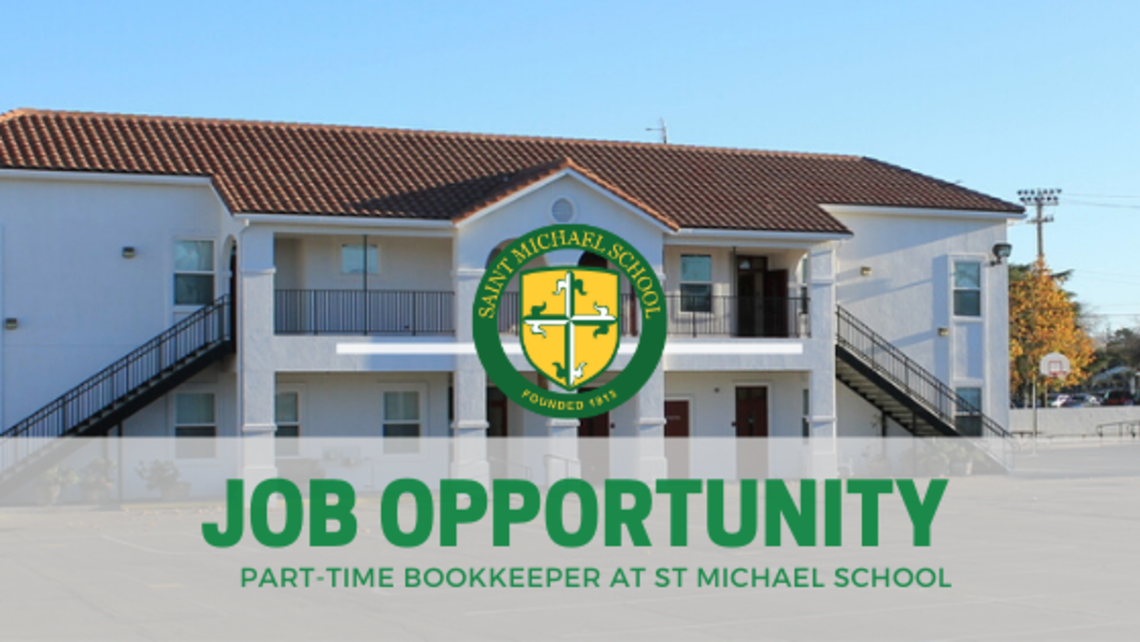 Bookkeeper – St. Michael School
St. Michael School | www.smsliv.org | 925-447-1888
St. Michael School, located in the Livermore Valley is seeking a part-time Bookkeeper position responsible for all the bookkeeping functions including all accounting services, accounts receivable, payroll, and bank reconciliations while maintaining accurate school accounting and human resources records.  Must be a practicing Roman Catholic who is detail oriented, deadline aware with great communication skills. 
This non-exempt position is part-time, twenty-two (22) hours per week and will not include benefits.  Salary is based upon the Diocesan scale and will depend on qualifications and experience. 
All interested candidates must submit a cover letter and resume to Eric Hom, Business Manager at EricHom@stmichaellivermore.com by June 30 2020.