November 24, 2021 - 10:16am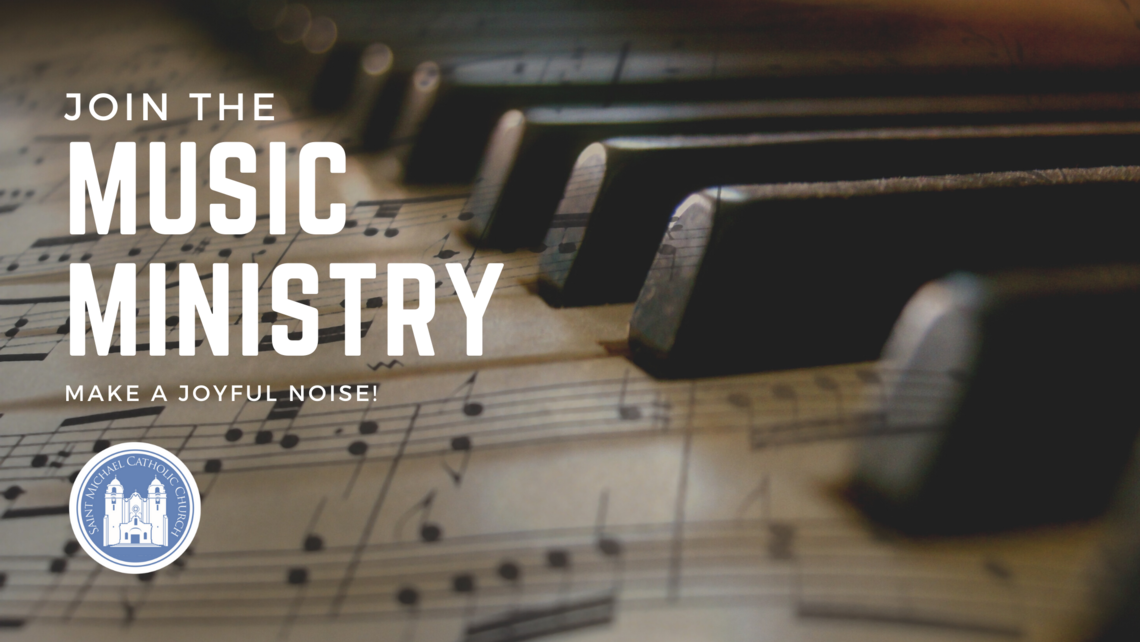 Join the St Michael Music Ministry!
All those interested, please contact JaNet Handcock, Directory of Liturgy and Music
925‐292‐5071 or JaNetHancock@StMichaelLivermore.com
Deacon Dave's House of the Dove Grand Opening
All are welcome to sing on Friday, December 3
We will meet at the corner of Fordham and Hillcrest at 6:00 pm and led the procession to the House of the Dove at 6:30 pm.
Caroling in Downtown Livermore
All are welcome to sing on Saturday, December 11
Meet in parking lot of St. Michael's at 11:00 am, we will sing carols as walk downtown together.
Teen Choir
6th-12th graders are welcome to sing or play instruments at the 5:00 pm on Sunday
Children's Christmas Choir
2nd graders and up are welcome to sing at the 3:00 pm Mass on Christmas Eve
Rehearsals will be December 9 and December 16 in the Music Room at St. Michael School.
(exceptions can be made for younger students, contact me to discuss).
Adult Christmas Choir
All adults are welcome to sing on Christmas Eve and Day Masses
Contact JaNet for rehearsal information and music plans.