September 29, 2016 - 12:37pm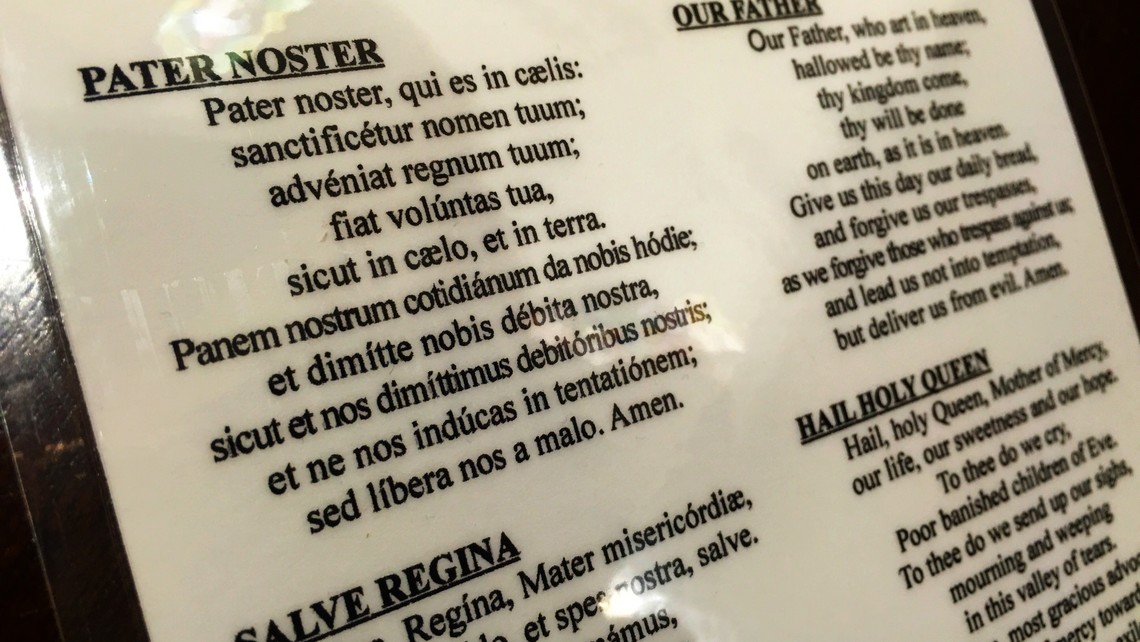 At Weekday Masses at 8:30 am
Sing Parts of the Mass in Greek and Latin
At the weekday Masses at 8:30 am, we often sing some of the pass parts in the age-old traditional Greek and Latin.  Our community at St Michael's is ethnically diverse, and many cultures easily recognize the timeless ecclesiastical languages.  
Please pick up one of the laminated cards with the Greek/Latin and English translation at the entrance to the church, so that you can sing along!
If you celebrate with us during the week at 8:30, you may hear the following:
The "Lord, Have Mercy" part at the beginning of Mass, we sing in Greek: "Kyrie eleison".
The "Holy, Holy" we sing in Latin:  "Sanctus"
The "Our Father" we sing in Latin: "Pater Noster"
The "Lamb of God" we sing in Latin: "Agnus Dei"